February 3, 2020
Your voice will make a difference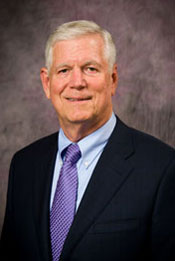 Dear K-State community,
In the next few days, you will receive information on the university's 2020 climate survey. On behalf of our university leadership, I ask that you please take the time to complete this important survey. Every K-Stater's voice makes a difference. The information we gain from your feedback will help the university continue its land-grant heritage and define strategic initiatives for the future.
The report from our last climate survey was completed in 2015, and numerous improvements were made throughout the university based on the survey findings. The 2020 survey will take the university another step forward in defining the interactions and engagements that give students, faculty and staff a sense of belonging. What we learn together will help better support the diverse preferences and needs of our many individuals and communities.
A personalized link for the survey will be emailed to each current faculty, staff and student in early February and will be active until March 9. The confidential survey will gauge your interactions and engagements, your sense of belonging and how the university responds to personal preferences/needs.
Viewfinder is conducting the survey, which was developed by INSIGHT Into Diversity magazine. Using this tool allows comparison and benchmarking data with similar institutions. Once the surveys are complete, Viewfinder will send the data to the Office of Institutional Research, which will evaluate and make it available to the university community in fall 2020.
It should take approximately 20 minutes to complete the survey. I ask all supervisors to encourage and support their employees in taking the survey. It's time well spent in collecting feedback that will enable us to continuously improve the university climate for all.
After completing the survey, you may choose to enter one of many drawings for gift cards to campus restaurants and stores. Entering the drawing will not affect the confidentiality of the survey.
Bryan Samuel, chief diversity and inclusion officer, and Jay Stephens, vice president for Human Capital Services, are leading the team working on the survey. I want to thank them, and the many who have worked on the steering and survey development groups, for their hard work and diligence.
Sincerely,
Richard B. Myers
President