December 5, 2019
List your events in K-State 360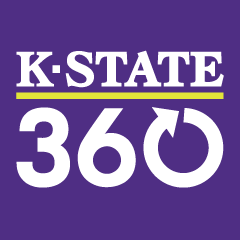 Do you have an upcoming event for undergraduate students? Do you have your events planned for the spring semester? Do you want more students to see and hear about your event? List your event on K-State 360 to make it visible to the more than 4,400 students enrolled in the program.
K-State 360 is a co-curricular program designed to navigate students through competencies to make them more well-rounded, employable individuals. The program helps students track the learning they are doing outside of the classroom through events and activities on campus. The program focuses on helping students find events in six key competencies — career development, communication, teamwork, problem-solving, diversity and leadership. As students go to different events on campus, they earn progress toward completing their competencies and points to win great prizes.
K-State 360 is a great tool to help students learn about your upcoming events. To list your events in K-State 360 just fill out this survey with information on your events.
If you have any questions about the program please feel free to reach out to the program coordinator, Christa Dell'Isola, at christadellisola@k-state.edu.