December 2, 2019
Dowell participates in SHRM's Volunteer Leaders' Business Meeting and Day on the Hill
Submitted by Human Capital Services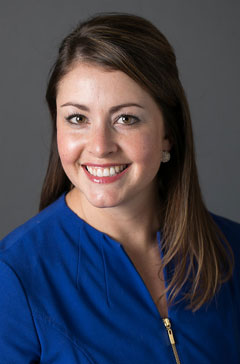 Jenny Dowell, compensation and organizational effectiveness manager in Human Capital Services, participated in the Society for Human Resource Management's, or SHRM, 2019 Volunteer Leaders' Business Meeting and Day on the Hill on Nov. 14 in Washington, D.C.
As part of her role as director for the Kansas State Council of SHRM, Dowell attended with more than 1,000 volunteer leaders from across the country. Kansas SHRM supports 12 affiliated local chapters of human resources professionals across the state.
SHRM facilitates the Day on the Hill event by arranging for participants to meet with their federal and state officials to help them better understand the impact of legislation on work, workers and the workplace. Dowell's group met with staff in the offices of Sen. Jerry Moran, Sen. Pat Roberts and Rep. Roger Marshall.