National Student Employment Week
April 12-18, 2020
Each year colleges and universities across the country recognize the importance of the student work experience during National Student Employment Week. Student employment offers students career-enhancing opportunities, the ability to develop skills relevant to any career, and better preparation for the job market upon graduation.
At K-State, our student employees perform invaluable services with enthusiasm, dedication, and initiative. Indeed, many departments depend on the contributions of this reliable workforce for their daily operations. During National Student Employment Week, we celebrate our student employees in a variety of ways.
Kyle Pelton Student Employee of the Year award (SEOTY)
A Little More About the Award:

Any student who is on the student payroll and will serve a minimum of six months in an official student employee position during June 2019 to May 2020 (anticipated) is eligible.
GRA, GTA and GA positions are not eligible.
The student chosen will be selected based on their reliability, quality of work, initiative, professionalism and their defining story. Please be prepared to explain specific and measurable examples of each, as well as a brief description of the student's roles/responsibilities in their nomination form. Examples of each are below:
Reliability
Punctual — always on time, shows up when scheduled and calls in when unable to make scheduled time

Responsible

Able to work well with fellow employees and supervisor
Quality of Work
Work is accurate, thorough and acceptable

Uses materials and time economically

Completion of work in a timely manner

Consistency in meeting deadlines

Ability to work under pressure
Initiative
Is motivated to finish work on time and properly

Accepts/seeks challenges and identifies problems to solve

Responds enthusiastically to challenges
Willing to accept new projects/methods/information that add to the position and quality of service
Professionalism
Dresses appropriately for the position

Has ability to make sound decisions

Serves as a leader and model for others

Regularly works with peers to contribute to a safe and orderly environment
Defining Story
The lasting imprint this student will leave with your department
What sets this student employee apart from other student employees in your department
2020 SEOTY Winner
The 2020 Kyle Pelton Student Employee of the Year is Katie Buhler, a student coordinator for the Staley School of Leadership Studies! She was nominated by Kaitlin Long, SSLS administrator of student programs. Congrats, Katie!
The 2020 ceremony was hosted on Facebook Live so everyone could attend from their individual locations.
2020 Virtual Ceremony | View PDF


2020 Finalists and Winner
Katie Buhler, Winner
Nominated by Kaitlin Long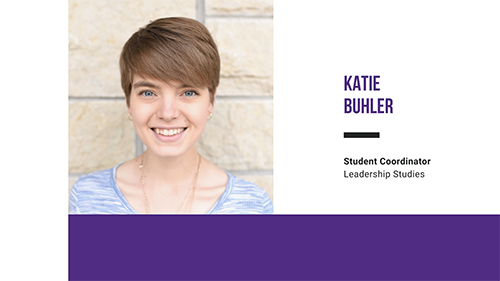 Josema Cabanas, Finalist
Nominated by Tiffany Oppelt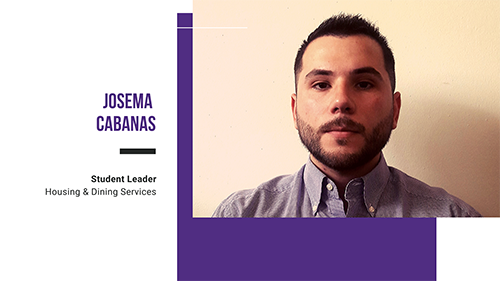 Jacob Cowart, Finalist
Nominated by Kurt Carraway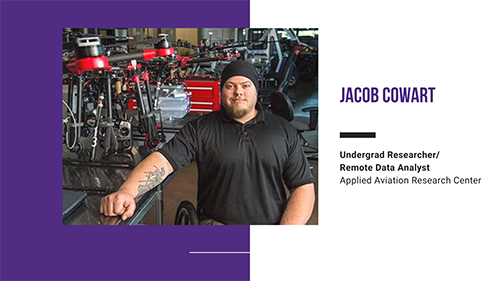 Kaylie McLaughlin, Finalist
Nominated by Linda Puntney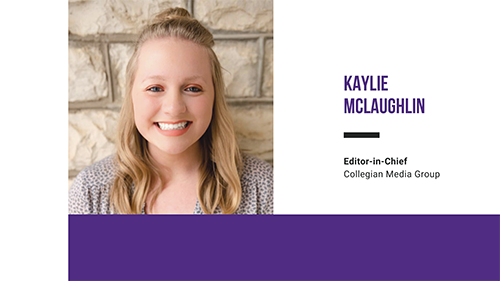 Anna Wines, Finalist
Nominated by Cleopatra Magwaro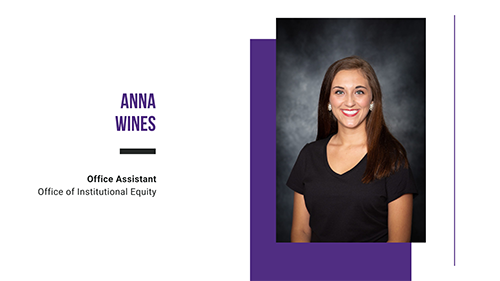 2019 Finalists and Winner
Department: Animal Sciences and Industry
Nominated by: William Brown
Department: Housing and Dining Services, Derby Dining Center
Nominated by: Valerie Donelan
Department: Family Studies and Human Services, Family Center
Nominated by: Becky Wolfe
Department: College of Business Administration IT
Nominated by: Stacy Kovar and Michael Raine
Department: Writing Center, Polytechnic Campus
Nominated by: Kaleen Knopp
2018 Finalists and Winner
Department: K-State Libraries' Building Services
Nominated by: Jesica Thornton
Department: New Student Services
Nominated by: Courtney Hallenbeck
Department: Veterinary Health Center Dispensary
Nominated by: Landa Colvin-Marion
Department: K-State Athletics Operations
Nominated by: James Muller
Department: K-State First
Nominated by: Brent Weaver
2017 Finalists and Winner
Department: Recreational Services
Nominated by: Jason Brungardt
Department: Recreational Services
Nominated by: Travis Redeker
Department: Applied Aviation Research Center | K-State Polytechnic Campus
Nominated by: Travis Balthazor
Department: Academic Assistance Center
Nominated by: RJ Youngblood and Stephanie Bannister
Department: Engineering Extension
Nominated by: David Carter
2016 Finalists and Winner
Department: New Student Services
Nominated by: Cole Grieves
Department: Hale Library
Nominated by: Alyssa Bruce
Department: Study Abroad Office
Nominated by: Joe Milostan
Department: Division of Communications and Marketing
Nominated by: Ashley Martin
Department: Unmanned Aircraft Systems | K-State Polytechnic Campus
Nominated by: Kurt Carraway
2015 Finalists and Winner
Department: Horse Unit
Nominated by: Kallie Emig and Tasha Dove
Department: New Student Services
Nominated by: Kiley Moody
Department: Catalyst Center
Nominated by: Rusty Earl
Department: K-State Libraries
Nominated by: Felisa Osburn, Jason Coleman, and Lisa Loberg
Department: Pilots Program
Nominated by: Shay Dodson
Ways to Celebrate Your Student Employees
Recognition is an important part of expressing appreciation for the valuable work our student employees do. There are lots of ways you can celebrate your student workers that cost little — and mean a lot.
During Limited Operation Status
Write thank you notes.

Write thank you notes to parents of students (if appropriate).

Dedicate a portion of your department newsletter, website or staff meeting to recognition of students.

Mail remote working/learning survival kits.

Create certificates of appreciation.

Send an e-card showing appreciation.

Host a Zoom meeting to award virtual superlatives.

Post recognition on social media using #KStateNSEW2020 and #WildcatWay.
When Students Are On Campus
Throw a pizza party, potluck, do-it-yourself sundae bar, foot long sub party; have a popcorn machine in your office; serve cake & punch; have a hamburger/hot dog BBQ.
Host scavenger hunts with prizes for the winners.
Decorate office doors or bulletin boards with posters expressing appreciation to student workers and listing all students' names.
Arrange for administrators to do some "reverse" job shadowing — partner with a student worker for a day or even an hour, to see what kinds of duties are involved.
Organize trivia contests with prizes for winners.
Distribute certificates of appreciation.