September 26, 2019
Be Stoney to share 'What Matters to Me and Why'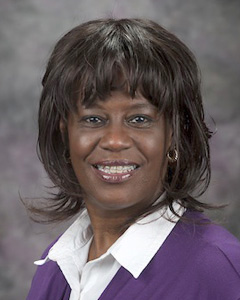 Be Stoney, associate professor of physical and multicultural education, will present as part of the What Matters to Me and Why lecture series on Thursday, Oct. 10. The presentation will be from noon to 1 p.m. in Town Hall at the Leadership Studies Building.
In her talk titled, "I'm Going Home," Stoney will reflect on how the "paths" to returning to one's hometown — to past and current experiences — resurface familiarity and (un)common landscapes in our neighborhoods and families. She will share how her own journey connects her to students, colleagues and position in life.
A free box lunch will be provided starting at 11:45 a.m., and an RSVP is requested by Oct. 8. Read a full event description and sign up online. A Zoom link will also be available at this website.
This informal lunchtime series supports K-State's Principles of Community by encouraging reflection on matters of personal values, beliefs and motivations to better understand the lives and inspirations of those who serve and shape the university. This event is sponsored by the Staley School of Leadership Studies, and supported by an interdisciplinary, cross-campus planning team.