September 26, 2019
K-State Campus Store names interim manager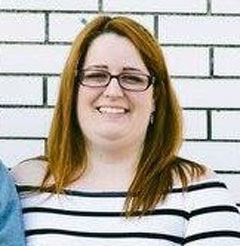 The K-State Campus Store, operated by Follett Higher Education Group, has named Molly Bott interim manager effective immediately.
Bott, assistant manager, will replace Rhonda Darrow, manager, who has stepped down. In the interim role, she will be responsible for the daily operations of the store and serve as the main contact for departments.
A K-State alumna with a degree in English literature, Bott has supported Kansas State University for five years in her current position with the campus store.
"Molly is a valued member of the Follett and K-State family and has moved seamlessly into this leadership role as we transition to new management," said Gary Madole, Follett regional manager.
Information regarding textbook submissions and graduation regalia orders will be sent in the near future. Bott can be reached at 1336asm@follett.com or 785-532-6583.