September 20, 2019
American Marketing Association recognizes marketing professor's paper as 'Best in Track'
Submitted by Brent Fritzemeier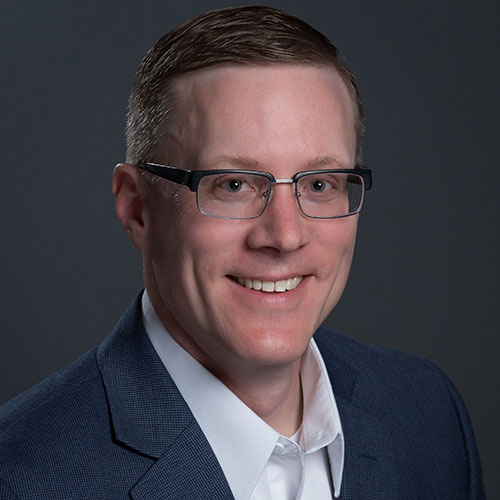 Mike Krush, assistant professor of marketing in the College of Business Administration, and his co-authors were recognized at the 2019 American Marketing Association's Summer Academic Conference.
Krush and his colleagues received the "Best in Track" recognition in the Selling and Sales Management in Business and Consumer Markets track at the conference. Submissions in this track focused on effective business communication, best sales practices and emerging opportunities in sales and selling in an era of expanding technology.
Their paper, titled "'A little something of everything': Exploring the unconventional relationship between job stressors and salespeople's service adaptive behavior," addresses the role of frontline salespeople and the various forms of job stressors that they face. The authors found that certain job stressors may have nonlinear relationships with the salesperson's ability to adapt their sales behaviors to their customers. Further, the author's found the value of the salesperson's time management skills as a valuable resource for the salesperson. Specifically, time management skills may plausibly mitigate the negative effects of certain job stressors.
In addition to Krush, the paper's authors include Raj Agnihotri, Iowa State University; Ashish Kalra, La Salle University; and Prabhat K. Dwivedi, STEP-HBTI.