September 9, 2019
Rachel Wood to present seminar Sep. 27 on what triggered the Cambrian explosion of animals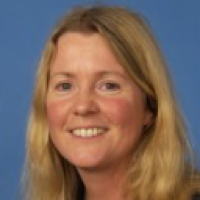 Professor Rachel Wood, a paleontologist and sedimentologist at the University of Edinburgh, will present a seminar from 12:30-1:20 p.m. Friday, Sept. 27, in 213 Thompson Hall as part of the International Association of Sedimentologists Special Lecture Tours.
In her talk at the department of geology, Wood will address the triggers and timing of the rise of complex animal life approximately 720-520 million years ago. Her approach is to use the integration of geochemical and paleontological data to create testable hypotheses for the differing roles of triggers such as oceanic redox, nutrient availability, and ecosystem feedbacks, across this profound, but enigmatic, transitional period.
Wood's research interests include the evolution of reef ecosystems, the rise of metazoan biomineralization, paleobiology of the Ediacaran and Cambrian, and the drivers and consequences of seawater chemistry changes through deep time. She is the author of "Reef Evolution," published by Oxford University Press in 1999. Her research is field-based, and she has worked on Ediacaran-Cambrian strata worldwide, particularly in Siberia and Namibia. In 2018, Wood was the recipient of the Johannes Walther Medal from the International Association of Sedimentologists, awarded to scientists at any stage in their career who are considered to have made a significant impact in the field of sedimentology.