February 4, 2019
Upcoming update to the applicant tracking system
Submitted by Connie Pfaff-Eickhoff
The upcoming update to the PageUp design refresh is with the New Hire Tasks page for HCS liaisons and hiring managers within the onboarding module. This change will occur later this week.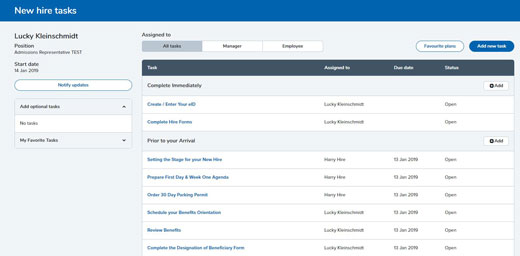 The aim of this update is to increase ease of use and ensure it is simple for the HCS liaisons and hiring managers to identify onboarding tasks they need to complete with a new employee. There is a new look to the filters that allows the user to see all available options and filter the tasks accordingly. The electronic onboarding user guide has been updated and is available on the PageUp Applicant Tracking System resources webpage.
Continue to watch for future design updates throughout 2019.