January 7, 2019
Engineering professor named to watch list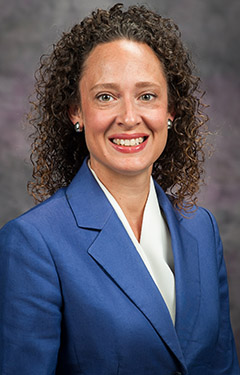 Julia Keen, professor and Tointon engineering chair in the GE Johnson Department of Architectural Engineering and Construction Science at Kansas State University, has been named to the inaugural "20 to Watch: Women in HVAC" list by Engineered Systems magazine.
Engineered Systems is an online publication that provides practical, energy-efficient solutions for mechanical engineering projects. Written by engineers for engineers, it delivers new ideas to help commercial, institutional, industrial and government buildings achieve LEED and Energy Star certification.
More than 150 nominations were submitted for the recognition, with the top 20 choices representing all levels of the industry — from those just entering the sector to industry professionals boasting 30-plus years of experience.
Along with her academic career, Keen is also president of the consulting firm, Keen Designs PA. She holds both a bachelor's and master's degree in architectural engineering, and a doctoral degree in curriculum and instruction.
Highly active in ASHRAE, she currently serves the international professional society as vice president, and has been recognized as a fellow and distinguished lecturer, as well as holding its distinguished service, teaching and advising awards.
Keen's insight on her career path, future goals and the role of women in the industry are available in an online interview.