August 27, 2012
Union Computer Store celebrates relocation.
Submitted by Audrey Taggart-Kagdis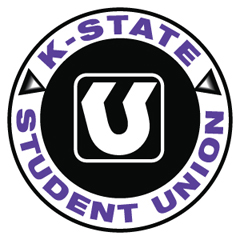 The K-State Student Union Computer Store is celebrating its recent move to the Union's first floor with a weeklong event featuring daily prizes, free food and tech workshops.
Sign up each day this week for daily prizes and for the grand prize giveaway of a Soundmatters FOXL V2 Platinum bluetooth. Customers will also save 5 percent all week on purchases when paying with Cat Cash -- not applicable to Apple products. K-State technology will be on site from 11 a.m. to 2 p.m. each day to provide assistance and campus computing advice.
The Computer Store will debut its new weekly tech workshop, "Appy Hour," from 5-5:30 p.m. Aug. 27. Every Monday and Thursday throughout the semester patrons can discover and learn about new apps with the Apple campus student representative.
Daily events include:
Monday: Appy Hour Debut from 5-5:30 p.m.
Tuesday: Spin the Wheel from 11 a.m. to 1 p.m.

Wednesay:

Free popcorn and Lafene Health apps table from 11 a.m. to 1 p.m.
Thursday: Appy Hour from 5-5:30 p.m.
Friday: Reception and grand prize drawing from 11 a.m. to 1 p.m.
All events are free and will be at the Union Computer Store. Regular business hours at the new location will be 8 a.m. to 5:30 p.m. Monday through Friday, and 10 a.m. to 4 p.m. on Saturday. For more information about the Computer Store, visit the store website or call 785-532-7319.