October 8, 2018
Sauer selected as fellow of Academy of Nutrition and Dietetics
Submitted by College of Human Ecology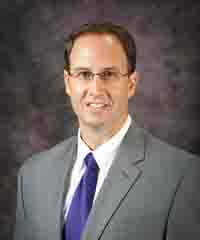 Kevin Sauer, associate professor of dietetics, was named a 2017-2018 fellow of the Academy of Nutrition and Dietetics.
The designation recognizes academy members who have distinguished themselves among their colleagues, as well as in their communities, by their service to the nutrition and dietetics profession and by optimizing health through food and nutrition. The academy is the world's largest organization of food and nutrition professionals and has more than 100,000 credentialed practitioners who are committed to improving the nation's health and advancing the profession.
Sauer's industry experience includes health care, food and nutrition services, child nutrition and school programs, and college/university dining. He has been recognized with numerous awards for his innovative and outstanding teaching methods, specifically in management in dietetics courses, both on campus and online. Along with his role as an educator, Sauer is the co-director for the Center for Food Safety in Child Nutrition Programs in the College of Human Ecology. His research agenda involves food safety, food allergies and administrative dietetics. Sauer is a past chair of the Commission on Dietetic Registration and past chair of CDR's Examination Panel. Currently, he serves on the School Nutrition Association Governing Council and as director at-large for the Academy of Nutrition and Dietetics Board of Directors.
Sauer is a licensed and registered dietitian nutritionist and has been an associate professor with K-State since 2009.