August 28, 2018
Save the date: First Landon Lecture of year Sept. 11 by U.S. Sen. Jerry Moran
Submitted by Communications and Marketing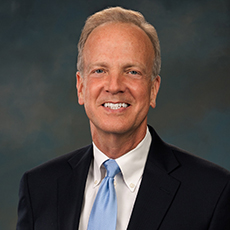 Kansas State University's Landon Lecture Series will kick off the 2018-2019 school year with a presentation by U.S. Sen. Jerry Moran, Kansas, at 10:30 a.m. Tuesday, Sept. 11, in Forum Hall at the K-State Student Union.

Moran's lecture, being delivered on the 17th anniversary of 9-11, will be "Answering the call: Serving a global society post 9/11." Read more about Moran and his lecture.

Landon Lectures are free and all are welcome. The lecture series, one of the most prestigious offered at a U.S. college or university, offers opportunities to hear from today's global leaders.

The lecture is free and all are welcome.