October 9, 2017
Freedom of religious expression is vital to K-State
Submitted by President Richard Myers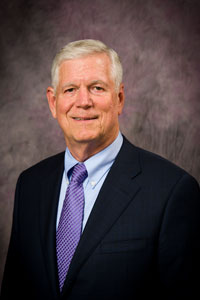 Dear K-Staters,
Every year during the Jewish holy season, there is an eight-day holiday called Sukkot. A main component of the holiday is erecting a temporary dwelling called Sukkah in accordance with Jewish law. The Sukkah is a gathering place for anyone in the community and members of the Jewish faith to eat their meals.
This year, Hillel at Kansas State University, a student organization, purchased a Sukkah, and in collaboration with the Department of Housing and Dining Services, assembled it on the lawn behind Goodnow Hall on Oct. 3.
This past weekend, the Sukkah was shamefully vandalized.
I want to emphasize how deeply concerned the K-State family is about this incident. There is no place in our community for hateful, criminal reactions to religious expression. Many who live or work on our campuses, particularly those of the Jewish community, are experiencing significant pain and fear as a result of this act. Our hearts go out to those in the K-State family who have been negatively affected.
Students, faculty and staff at K-State represent a wide variety of religious, nonreligious and spiritual perspectives. This dimension of diversity is essential to our campus community. It is in our best interest, as a K-State family, to engage in civil dialogue about such differences and not resort to uncivil and hurtful behaviors. We want to once again remind the university community about our Principles of Community and Statement on Free Speech and Expression.
The President's Committee on Religion exists to support religious, nonreligious, and spiritual diversity on campus. The committee encourages appropriate religious accommodations, helps formulate university religious guidelines and coordinates religious activities and dialogue in a pluralistic community.
All campus community members are welcome to contact the chair of the committee, Christy Craft, associate professor in education, to share your thoughts about the religious, nonreligious and spiritual climate here on campus. Let's focus on embracing this dimension of diversity in a way that enriches the entire community. Professor Craft can be reached at ccraft@k-state.edu.
We are planning a Sukkot Solidarity Dinner at 6 p.m. Wednesday, Oct. 11, at Bosco Plaza in response to this act. Details will be announced in K-State Today.
Richard B. Myers
President
Kansas State University