January 25, 2017
Vontz's work selected for outstanding reference sources list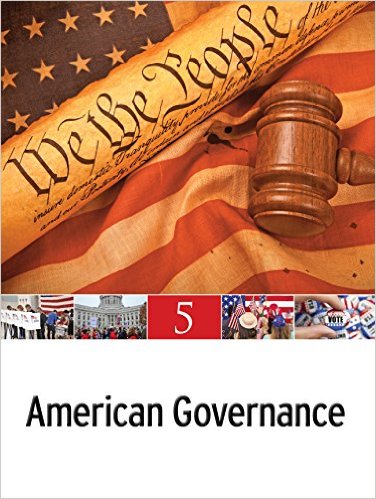 A K-State College of Education faculty member's collaborative publication was selected as one of 11 named to the 2017 Outstanding References Sources List.
"American Governance," co-edited by Stephen Schechter, Thomas S. Vontz, Thomas A. Birkland, Mark A. Graber and John J. Patrick, was announced as a winner at the American Library Association's, or ALA, midwinter meeting Jan. 20-24 in Atlanta. The resources list is compiled by experts of the Collection Development Evaluation Section and User Services Association, a division of the ALA.
Vontz, professor of curriculum and instruction, is humbled by the recognition and believes the compilation is
both timely and needed for a deeper understanding of the bedrock principles behind the constitution.
"After working on this project for three years, it is really an honor to be recognized by the ALA," Vontz said. "Understanding the variety of ways in which Americans govern themselves is foundational to civic development and engagement. We hope the encyclopedia is used by students and citizens for years to come."
The 2017 winners are:
"The 21st-Century Voter: Who Votes, How They Vote, and Why They Vote." Guido H. Stempel III and Thomas K. Hargrove, editors. ABC-CLIO.
"Gun Politics in America: Historical and Modern Documents in Context." Harry L. Wilson. ABC-CLIO.
"Youth Cultures in America." Simon J. Bronner and Cindy Dell Clark, editors. Greenwood.
"Miracles: An Encyclopedia of People, Places, and Supernatural Events from Antiquity to the Present." Patrick J. Hayes, editor. ABC-CLIO.
"American Governance." Stephen Schechter, Thomas S. Vontz, Thomas A. Birkland, Mark A. Graber, John J. Patrick, editors. Macmillan Reference USA.
"Encyclopedia of Nordic Crime Fiction: Works and Authors of Denmark, Finland, Iceland, Norway and Sweden Since 1967." Mitzi M. Brunsdale. McFarland & Company, Inc.
"Clothing and Fashion: American Fashion from Head to Toe." Jose Blanco F., Mary D. Doering, Patricia Hunt-Hurst, and Heather Vaughan Lee, editors. ABC-CLIO.
"The Chicago Guide to Grammar, Usage, and Punctuation." Bryan A. Garner. The University of Chicago Press.
"Historical Dictionary of British Spy Fiction." Alan Burton. Rowman & Littlefield.
"Dictionary of Caribbean and Afro-Latin American Biography." Franklin W. Knight and Henry Louis Gates Jr., editors. Oxford University Press.
"Africa: An Encyclopedia of Culture and Society." Toyin Falola and Daniel Jean-Jacques, editors. ABC-CLIO.