December 15, 2016
APDesign professor Peter Magyar selected as Royal Institute of British Architects fellow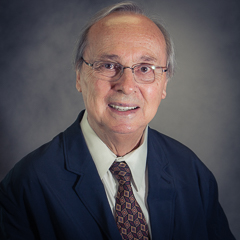 Peter Magyar, professor of architecture in the College of Architecture, Planning & Design, or APDesign, received the honor of fellow of the Royal Institute of British Architects, or RIBA.
The Royal Institute of British Architects is a professional body for architects primarily in the United Kingdom, but also internationally, founded for the advancement of architecture under its charter granted in 1837 and supplemental charter granted in 1971.
"I am delighted to welcome our new RIBA fellows. The Fellow Assessment Panel was impressed by the diversity, depth and breadth of our members' contributions to architecture, representing our exceptional membership talent," said Jane Duncan, president of the Royal Institute of British Architects.
The community of fellows highlights an incredible range of individuals and their many differing contributions to architecture — a desire to support, influence and affect change, whether on a local, national or international scale. Fellows have demonstrated and continue to demonstrate the great importance and impact of their contributions that affect and influence change in the profession that advances architecture.
"It is always a cause for celebration when one of our faculty receives a prestigious honor such as this. Professor Magyar's impressive list of awards and accolades contribute greatly to the national, in fact international reputation of excellence imbedded in APDesign," said Tim de Noble, professor and dean of the college.
Magyar is an elected member of the Hungarian Academy of Arts and Letters, and in 2011 received the Pro Architectura Hungarica Medal from the Chamber and Association of Hungarian Architects. He has been widely published on a number of different topics of architecture, and served on the Boards of American Institute of Architects Pennsylvania, Florida and Kansas. Besides the two other American Universities, where he served as the head of the departments of architecture, he was the founding director of the School of Architecture in the Florida Atlantic University. During his teaching in Nigeria from 1975-1979, he established the rural module at the Faculty of Architecture in the Ahmadu Bello University. Magyar also served as department head for the college from 2007 to 2011.