March 1, 2016
Dartmouth geography professor to discuss development in American South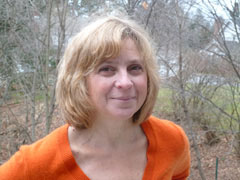 The K-State geography department continues a tradition of hosting the past president of the Association of American Geographers for a spring semester public colloquium.
Mona Domosh, professor of geography at Dartmouth College, will present a public seminar, "From the U.S. South to the Global South: Practicing Development at Home." The colloquium will take place at 3:30 p.m. Friday, March 4, in the Town Hall in Leadership Studies Building. It is co-sponsored by the Beta Psi chapter of Gamma Theta Upsilon, the international honor society in geography.
Drawing on a range of works that extend from gendered historical analyses of colonialism to critical histories of development, and based on archival research in Alabama, Arkansas and Mississippi, Domosh argues that what we now call international development — a form of hegemony different from but related to colonialism — needs to be understood not only as a geopolitical tool of the Cold War, but also as a technique of governance that took shape within the realm of the domestic and through a racialized gaze. She will do so by tracing some of the key elements of the United States' international development practices in the postwar era to a different time and place: the American South, a region considered undeveloped in the first decades of the 20th Century; and the agricultural extension practices that targeted the rural farm home and farm women, particularly African-American women.