September 17, 2015
Kylie Rethman joins Kansas Forest Service
Submitted by Jennifer Williams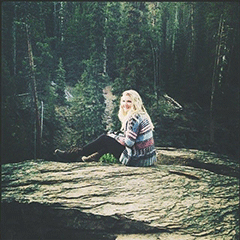 Kansas Forest Service welcomes Kylie Rethman, administrative specialist, to its team.
Rethman serves as administrative specialist at the state office. She is a recent graduate of Kansas State University with a bachelor's degree in human resource management and a minor in leadership studies.
Rethman enjoyed her time at K-State so much that she decided she wanted to remain part of the Wildcat family. Her job includes carrying out the human resource functions of the office, and assisting in the administrative aspects of different rural forestry programs.