March 23, 2015
Letter from V.P. for Human Capital Services Cheryl Johnson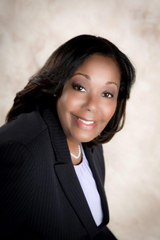 Seven months ago, the Division of Human Capital Services began making changes to better serve our customers. We integrated three human resources departments and realigned the division's director positions.
With these changes, we get a lot of questions about who people should contact. To help answer these questions, we have an updated organizational chart, which includes contact information. Here are the roles and responsibilities.
Derek Smith is the newly appointed director of compensation and organizational effectiveness.
Derek joined K-State in December 2014 and has done an excellent job of serving as interim director. Prior to K-State, Smith served as human resources manager at the University of Nevada, Las Vegas, where he contributed in human resources and specialized in compensation. He received a Bachelor of Arts from Hampton University, a master's degree from the University of Wisconsin-Madison, and Master of Business Administration from the University of Phoenix. He is working on his doctorate in workforce development and organizational leadership at the University of Nevada. Smith is a certified LEAN Six Sigma Yellow Belt.
Smith leads compensation and organizational effectiveness, which includes:
Analyzing and classifying positions.
Determining a position's status within the Fair Labor Standards Act.
Leading a university-wide initiative to design and implement total rewards plans.
Consulting organizations in a variety of areas including organizational structure and job redesign.
Alma Deutsch is the resource center and operations director.
Deutsch is an alumna of Kansas State University with a Bachelor of Science in business administration. She has served the university for more than 24 years. Deutsch is a certified LEAN Six Sigma Yellow Belt.
Deutsch is charged with:
Processing all information related to HRIS.
Processing payroll, time and attendance, longevity pay and moving expenses.
Ensuring Non-Resident Alien, or NRA, tax treaties are processed correctly.
Roberta Maldonado-Franzen, PHR, serves as the director of talent acquisition.
Maldonado-Franzen brings blended human resource experience having worked for both private industry and higher education. Maldonado-Franzen and her team have the challenging tasks of transforming the hiring process — currently more than 136 steps — into a streamlined system.
Maldonado-Franzen is charged with:
Providing hiring services including sourcing, attracting and recruiting a highly talented and diverse staff.
Helping leaders use sourcing strategies that will give us a highly diverse and talented candidate pool.
Shanna Legleiter is the director of learning and development.
Legleiter brings enormous experience as both a practitioner of face-to-face and online training. She is accountable for the design and delivery of learning and development programs for the more than 5,000 K-State employees participating in professional development. Legleiter serves as the president-elect for the first Kansas College and University Professional Association for Human Resources, or CUPA, chapter, and was instrumental in the establishment of that chapter. Legleiter is a certified LEAN Six Sigma Yellow Belt.
Legleiter's responsibilities include:
Developing strategic plans for talent, learning and development by utilizing needs assessments and other methodologies to build the strategy.
Designing and facilitating sessions that help individuals evolve into high performing teams.
Facilitating new leadership transition meetings.
Offering training for groups of 10 or more on several relevant topics such as customer service.
Designing and implementing the annual new faculty and staff orientation.
Managing the Directors Roundtable sessions.
Gary Leitnaker serves as the director of labor relations and special projects.
Leitnaker is the main contact for the local labor organizations at K-State, which include the Fraternal Order of Police, Kansas Association of Public Employees and Kansas Organization of State Employees. Leitnaker also oversees the Threat Management Process for the university and participates in a variety of special projects supporting K-State 2025. Leitnaker also will serve on the Faculty Senate.
Amanda McDiffett, PHR, is the director of benefits and is in charge of benefits and retirement programs.
McDiffett is a K-State alumna and received a Bachelor of Science in personal financial planning. McDiffett formerly served in the College of Veterinary Medicine and has a keen appreciation and insight of customer needs within a college. She is a certified LEAN Six Sigma Yellow Belt.
McDiffett is charged with providing strategic and tactical leadership in the area of benefit administration and communications including:
Providing benefit overviews to prospective new hires.
Providing new hire orientation outlining the total rewards programs offered to K-State employees and families.
Managing the varied benefit information available to employees.
Developing customized wellness programs to meet the needs of employees at various times of their life.
Charlotte Self serves as the director of employee relations.
Self brings a well-rounded generalist background with more than 25 years of in-depth human capital experience.
As the director of employee relations, Self is charged with helping foster high performing work teams among university support staff, unclassified staff and faculty. This includes:
Finding ways for individuals and teams to explore common ground and aligned purposes.
Managing grievance processes.
Conducting exit interviews to identify why people leave and what we can do to keep our employees.
Managing reasonable accommodations within the workforce.
Supporting all human relations-related work formerly conducted in the Office of Academic Personnel.
In addition to the director positions, Kris Mauck serves as a confidential administrative assistant and Jennifer King is the interim project manager.
Mauck manages undergraduate student workers, the HCS budget and administrative structure in the Division of Human Capital Services. With more than 20 years of experience, Mauck knows where to find answers to many questions. She is a LEAN Six Sigma Certified Yellow Belt.
King manages all the varied and complex projects designed to facilitate a more progressive, innovative and responsive Division of Human Capital Services. King is an alumna of Kansas State University and attained a bachelor's degree in management of information systems and master's degree in personal financial planning. She is a certified LEAN Six Sigma Yellow Belt and has formal training in project management.
Collectively, with over 175 years of human capital experience, your HCS Leadership Team commits to providing responsive and innovative services to KSU in order to attract, retain and reward a highly talented and diverse community so that KSU fosters an excellent place for students to learn, research to thrive and a workplace where people can grow, flourish and give testament that there is no place like purple.