January 26, 2015
Alumna joins the Talent Acquisition team
Submitted by Roberta Maldonado Franzen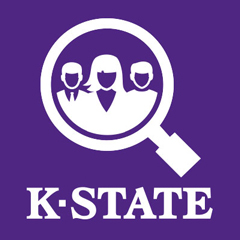 K-State alumna Connie Pfaff-Eickhoff has joined the Talent Acquisition team in K-State's Human Capital Services. Pfaff-Eickhoff will contribute as a talent acquisition strategic partner and will be the liaison to the colleges of Agriculture and Human Ecology.
Pfaff-Eickhoff has more than 10 years of experience recruiting top-tier talent and is an alum of K-State's colleges of Agriculture and Business Administration. She also is very familiar with leveraging social media resources, such as LinkedIn, to attract passive candidates to vacant positions. She will participate in the Kaizen event and will contribute to streamlining the hiring process.
Please welcome Pfaff-Eickhoff to Human Capital Services. For more information, contact Roberta Maldonado Franzen, rfranzen@k-state.edu.