January 26, 2015
Friends of K-State Libraries host members-only evening at Flint Hills Discovery Center
Submitted by Sarah McGreer Hoyt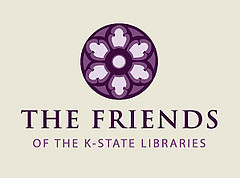 The Friends of K-State Libraries have worked to strengthen the academic heart of the university for several decades. The group functions as a support system for K-State Libraries, not only through financial support, but also through grass-root efforts to build awareness of the libraries' role on campus and beyond.
To kick off the 2015 Friends of K-State Libraries membership year, the board will host a members-only event at 5:30 p.m. Thursday, Jan. 29, at the Flint Hills Discovery Center. Please RSVP to Darchelle Martin, public information officer, at 785-532-7442 or martin05@k-state.edu.
"Forces II," a fascinating, immersive exhibit, was created by six area cultural organizations — including the Morse Department of Special Collections at K-State Libraries — and highlights Manhattan, Fort Riley and Kansas State University history from 1917-1963.
Hors d'oeuvres and refreshments will be provided following the tour.
All 2014 memberships expired at the end of December, so last year's members need to renew in order to attend the event. Join the friends or renew online. Membership forms will be available at the Discovery Center that evening, as well. Give additional support for the Friends of K-State Libraries.