September 11, 2014
K-State Online: Learn how to use Mediasite within Canvas
Submitted by Information Technology Services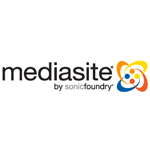 Mediasite instructional sessions will be Sept. 16 and 19 in 301 Hale Library. The sessions will start every 30 minutes from 9 a.m. to 5 p.m. with a break for lunch from noon to 1 p.m. Stop by and learn how you can use Mediasite within K-State Online powered by Canvas.
Using Mediasite within Canvas gives instructors the ability to:
Create more robust video presentations
Manage and archive videos
Provide better video distribution. Students in rural Kansas and around the world will be able to experience the same quality playback as on-campus students.
Mediasite is a lecture capture-and-distribution software currently being used at Kansas State University that allows instructors to make live and on-demand digital recordings of their lectures and presentations. Mediasite is easy-to-use and allows instructors to focus less on the video technology and more on the video message.
To learn more about recording your lectures with Mediasite, contact Artur Gregorian, Office of Mediated Education electronic media coordinator, at 785-532-2483.
To learn more about the K-State Online upgrade, view the K-State Online powered by Canvas website.