September 5, 2014
Union Program Council brings photo exhibit of fallen Kansans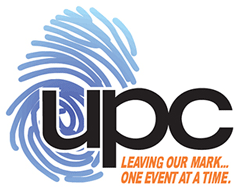 An emotional photo display, "Remembering Our Fallen," is a sad reminder of the ultimate sacrifice made by more than 70 Kansans killed while wearing our country's uniform in Afghanistan or Iraq.
"They come from all walks of life and every corner of our country, daring to go where so many never would," said retired U.S. Air Force Col. James Biernesser. "They retain the face of freedom. This exhibit is created so it can travel easily throughout Kansas, so that more people will have the opportunity to honor and remember the fallen who called Kansas home."
"Remembering Our Fallen," co-sponsored by K-State non-traditional and veteran student services and the Union Program Council, will be on display in the William T. Kemper Art Gallery from Sept. 3-15. The gallery is on the first floor of the K-State Student Union and is free and open to the public open from 8 a.m. to 5 p.m. Monday through Friday.
Union Program Council also will pay tribute with a Sept. 11 flag display to commemorate those who perished in that tragedy. The flags will be displayed in the quad on the K-State campus from 8 a.m. to 5 p.m. on Sept. 11.
For additional information on this exhibit or for a complete list of all Union Program Council activities, visit k-state.edu/upc or call the office at 785-532-6571.