May 13, 2014
New ambassadors selected to promote K-State Student Union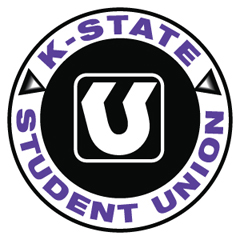 The K-State Student Union has selected the 2014-2015 Union ambassadors. The program provides outstanding student leaders with the opportunity to promote the K-State Student Union to prospective students, on-campus organizations and the Manhattan and K-State communities.
Eight new ambassadors were chosen to join two returning ambassadors from the 2013-2014 term. Union ambassadors are the face and voice of the Union. Ambassadors represent the student spirit of the Union, serving as the initial contact point through various customer interactions and are the liaisons between campus organizations and living environments and the Union. They are expected to assist with major campus recruitment events and be actively involved within the K-State community.
The 2014-2015 Union ambassadors are:
Dylan Howe, senior in interior architecture & product design, Gypsum; Armita Hosseinzadeh-Seisan, sophomore in early childhood education, and Chelsea Jones, junior in psychology and sociology, both from Kansas City; Sara Soph, freshman in public relations, Ottawa; Mckenzie Martel, sophomore in food science, and Isabel Miller, sophomore in family studies and human services, both from Shawnee; and Jarrett Romine, sophomore in biology, Topeka.
From out of state: Austin Peterson, junior in history, Liberty, Missouri; Abby Adams, junior in agribusiness, Grand Island, Nebraska; and Spencer Majka, sophomore in communications, Cleveland, Ohio.
For more information about the Union ambassador program, visit union.k-state.edu or call the 785-532-7202.