March 12, 2014
Modern languages professor publishes book on the Mexican screenplay
Submitted by Maria Teresa DePaoli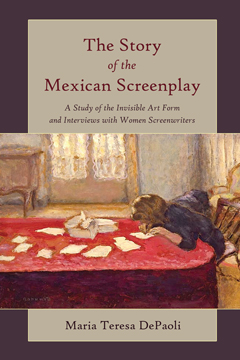 Maria Teresa DePaoli, associate professor of modern languages, published "The Story of the Mexican Screenplay: A Study of the Invisible Art Form and Interviews with Women Screenwriters."
DePaoli's book contributes to the international development of screenplay studies. While the debate on the ontology of the screenplay continues, a fact remains clear for screenwriters: the screenplay is the film's skeleton and the main base that sustains a story told through images.
DePaoli elaborates on the cultural baggage that the screenplay carries since it is text imbued with multiple signs that — for diverse reasons — often get lost in the process and never make it to the screen. The book is a general historical investigation of the Mexican screenplay and focuses on women's screenwriting. In addition to screenplay analysis, the interviews with women screenwriters are revealing of various cultural issues such as gender discrimination in the work place, political censorship, collective screenwriting and collaboration among writers and the director.