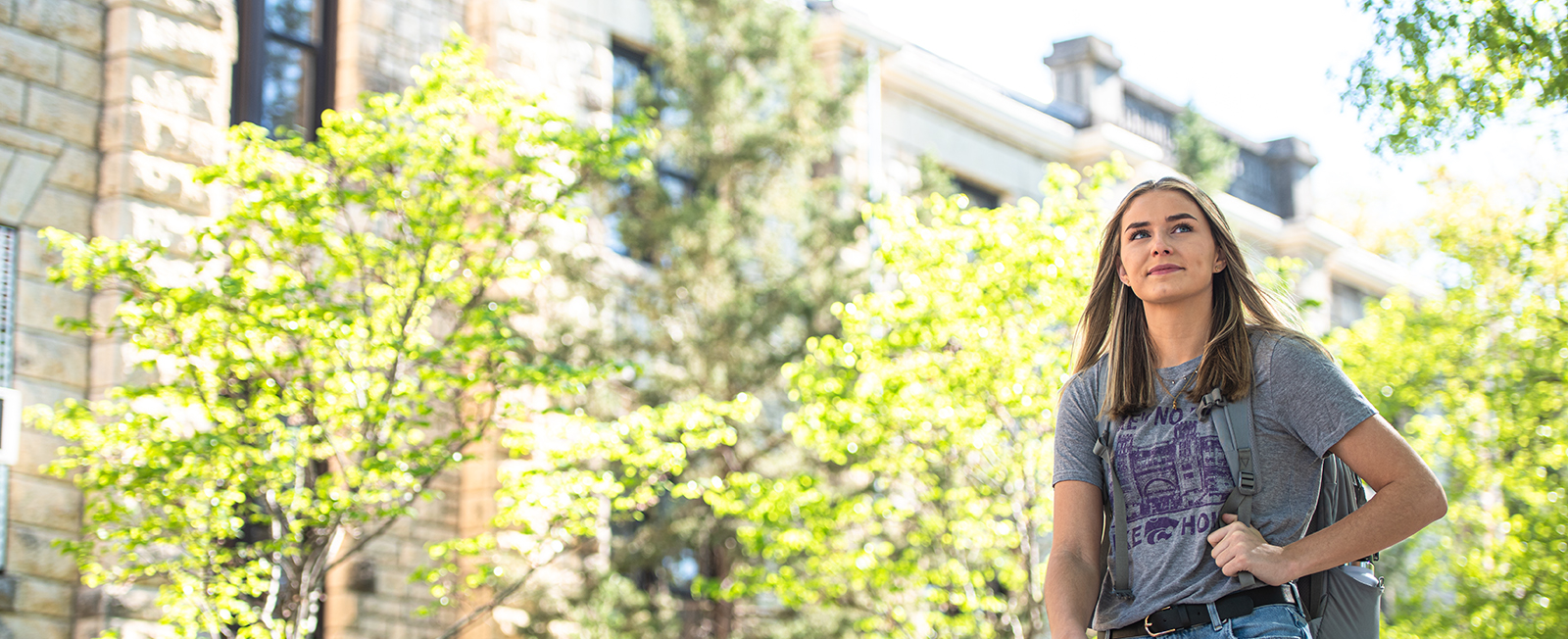 Land Grant Promise
Qualifying Kansans can attend tuition-free and call K-State home with our Land Grant Promise.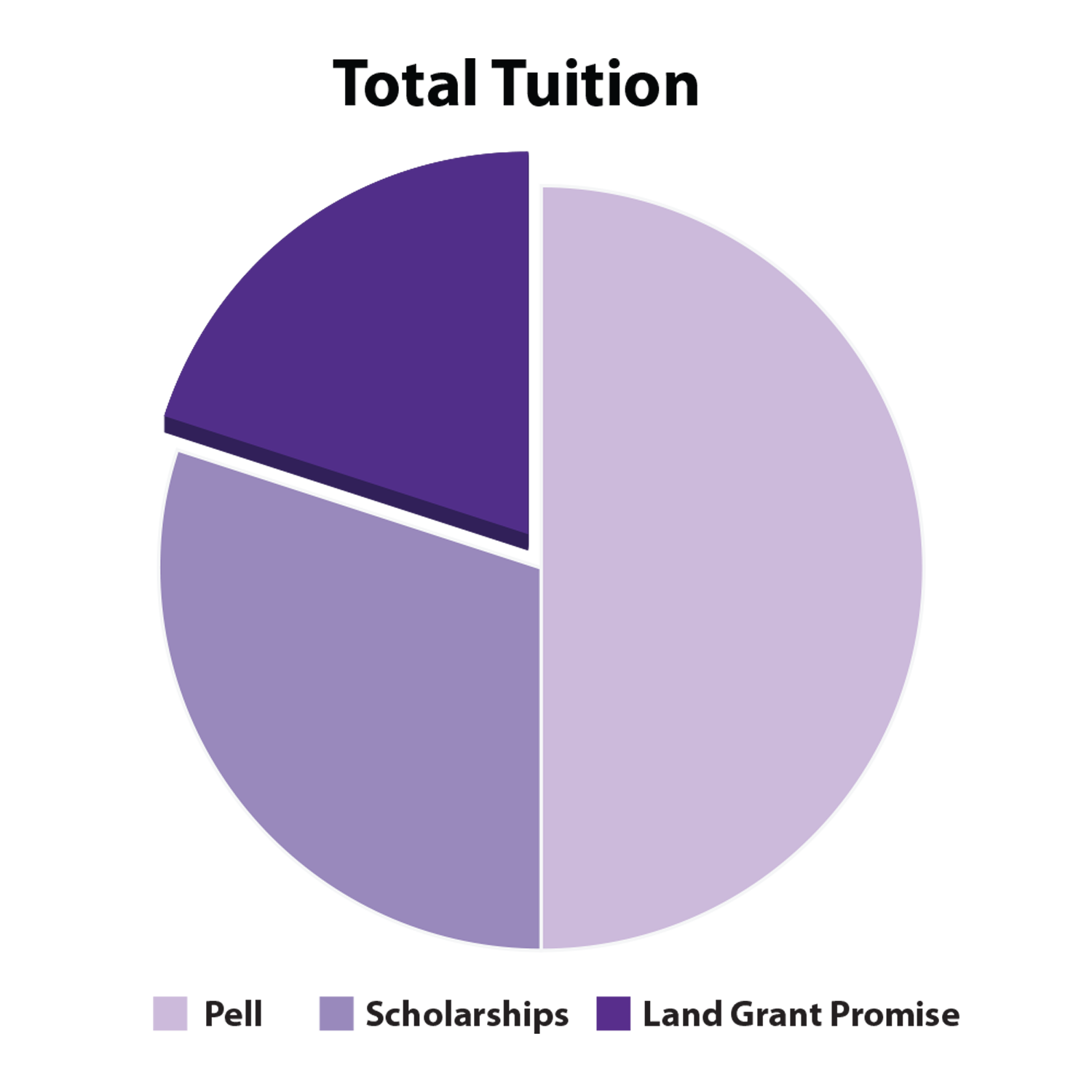 Land Grant Promise
Kansas State University has created a pledge to fulfill its land-grant mission by offering essential financial support to talented undergraduate students while pursuing a world-class education at the university. This pledge, known as the K-State Land Grant Promise, provides full-time, Pell-eligible undergraduate freshman and transfer students, with a direct award equivalent to the full-time, in-state tuition not covered by other grants and scholarships. This award is offered for Manhattan and online students only.
Do you have tuition not covered by other grants, scholarships or state assistance funds? We'll cover it! K-State's Land Grant Promise ensures that eligible students receive, at minimum, total aid equivalent to 15 in-state, undergraduate, tuition credit hours for each fall and spring semester enrolled (up to 30 credit hours for the school year).
We're committed to fulfilling our land grant mission and improving access to higher education in Kansas.

Do I Qualify?
You must be Pell Grant eligible or show a household income of $60,000 or less.
You must file your FAFSA by the priority date.
You must be a Kansas resident living in a qualifying county.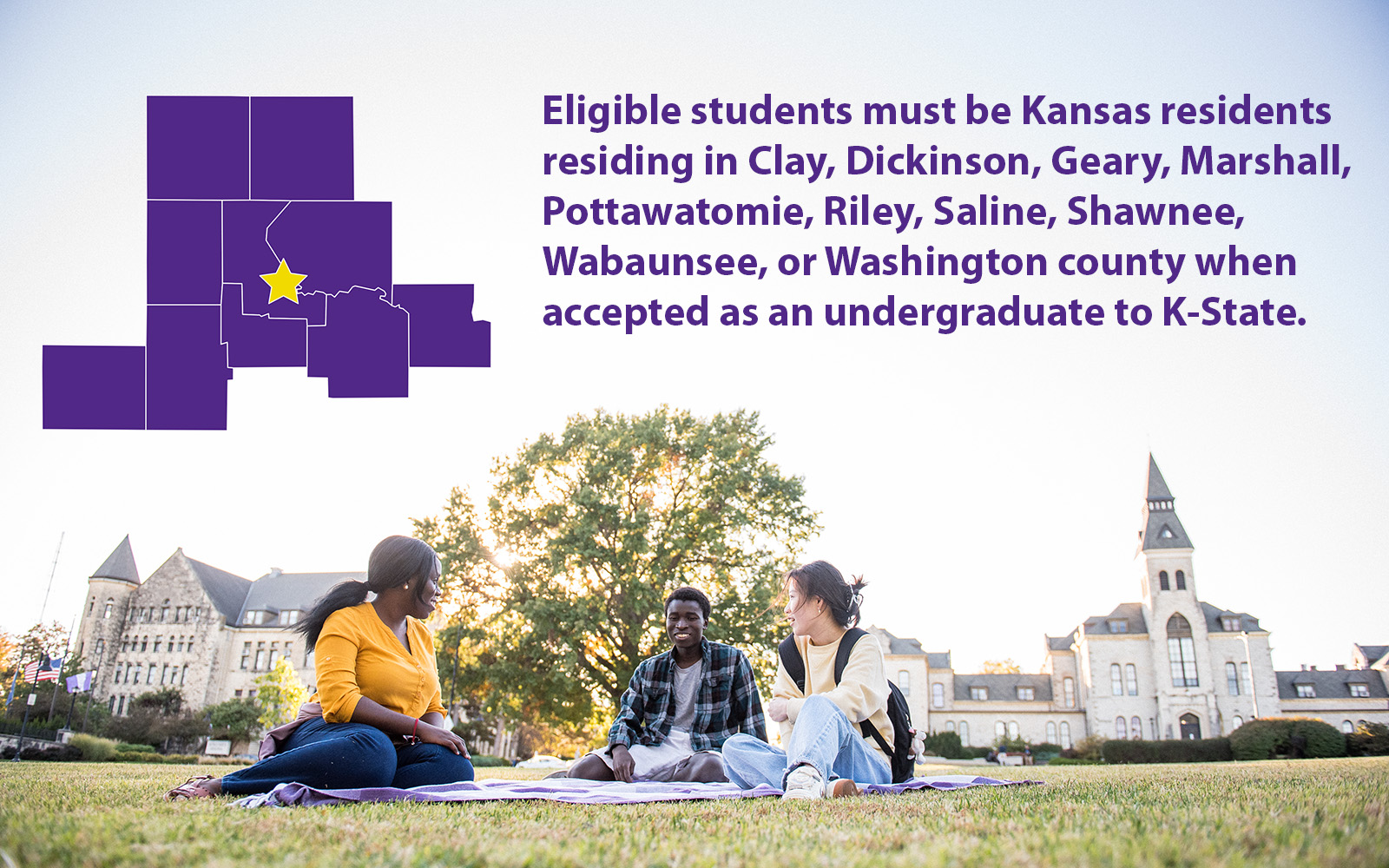 Renewal Requirements