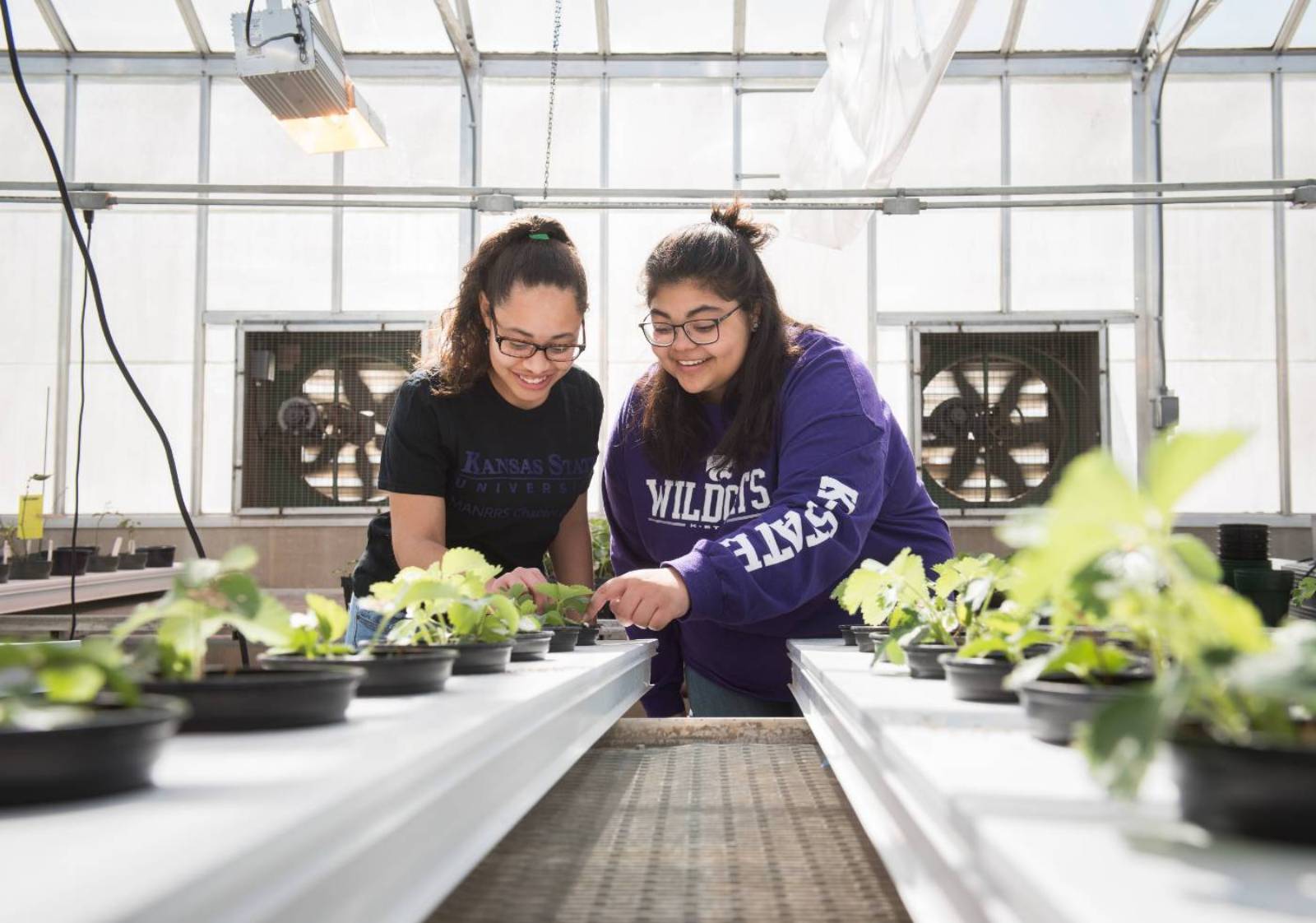 Global Food Systems
K-State has been helping to feed the world for more than 150 years as the country's first operational land-grant institution. We are fiercely proud of our leadership in service to humanity.

Reintroducing bison to grasslands increases plant diversity, drought resilience, study finds
A Kansas State University-led study has found that reintroducing bison — a formerly dominant grazer — doubles plant diversity in a tallgrass prairie and also found that plant communities were resilient to the most extreme drought in four decades.
Learn More
https://www.k-state.edu/media/newsreleases/2022-08/bison-good-for-prairie82922.html
Y
Learn More
K-State partners in first student-led symposium in Cambodia
On June 25, master's and doctoral students from the Royal University of Agriculture and the National University of Battambang, Cambodia organized their first student-led symposium, "Youth Engagement in Sustainable Agriculture." The main goal of this symposium was to bring together high school students, undergraduate students and researchers to explore conservation agriculture and sustainable intensification practices.
K-State was represented by agronomy professor Ignacio Ciampitti, who was the director and lead principal investigator for the consortium, as well as the Sustainable Intensification Innovation Lab which is housed in Waters Hall.
Learn More
https://www.k-state.edu/today/announcement/?id=84759
Y
Learn More
30+ GFS licensed technologies in FY20
$3.2M+ in licensing revenue for GFS technologies in FY20
24 industry funded food-related projects in FY20