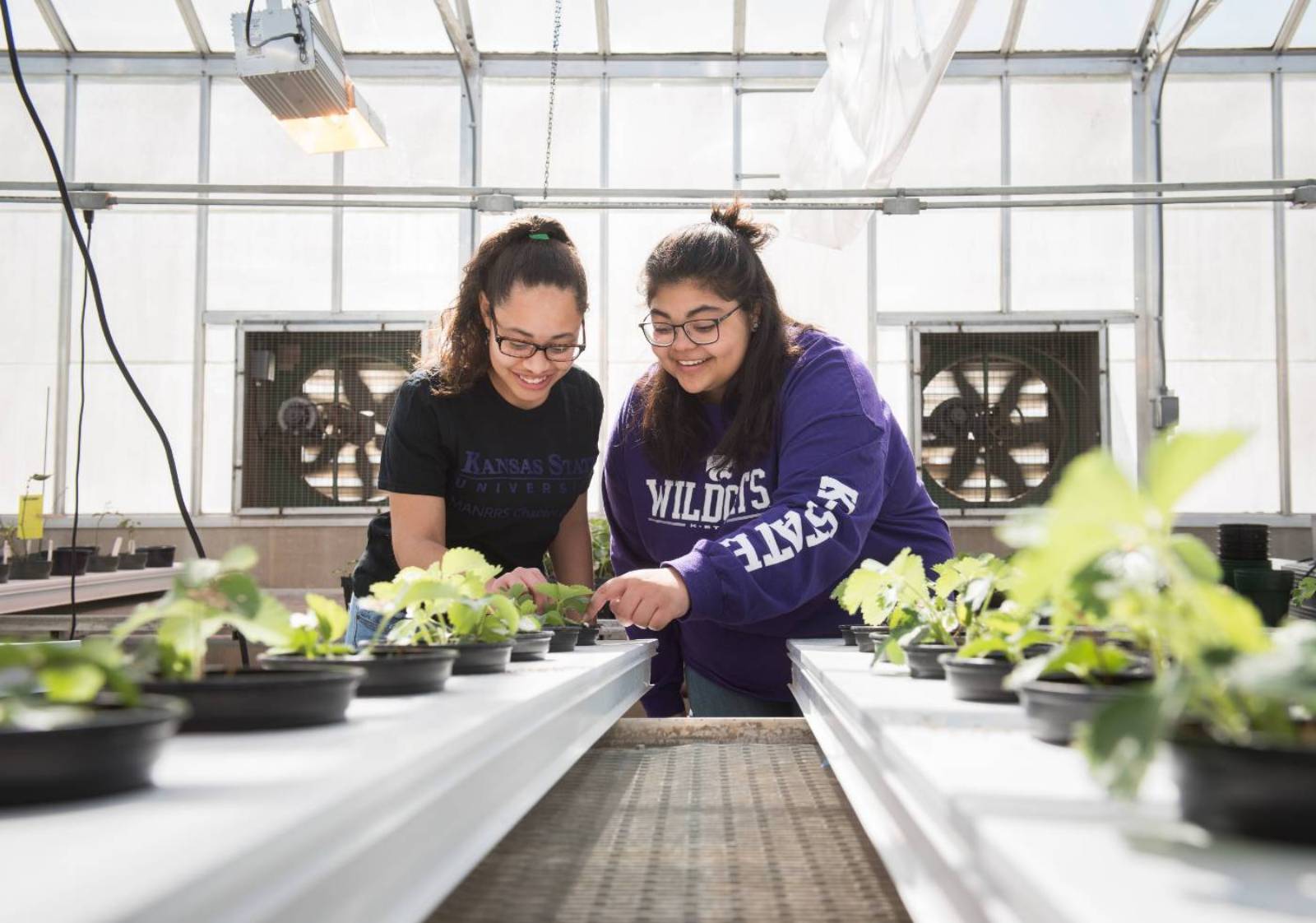 Global Food Systems
K-State has been helping to feed the world for more than 150 years as the country's first operational land-grant institution. We are fiercely proud of our leadership in service to humanity.

Western Kansas farmers are pushing to save the Ogallala Aquifer before it's too late
The subterranean reservoirs of the sprawling Ogallala Aquifer make life possible in Western Kansas — from powering the multibillion-dollar agricultural economy to filling up cups at the kitchen sink.
But after decades of large-scale crop irrigation, that water is running out. And now farmers and state leaders struggle to agree on how to save the future of life in western Kansas without choking the livelihoods of the people who live here.
Learn More
https://www.aol.com/news/western-kansas-farmers-pushing-save-102300934.html
Y
Learn More

Moran says agricultural research becomes more important in times of hunger
Moran said one of the main priorities for K-State President Richard Linton is to replace the university's agronomy building and increase the opportunities that exist in Manhattan for agricultural research.
"We want to be helpful to him, and we want to make certain that K-State is and remains the premiere agricultural research institution in a lot of fields," Moran said. "This was an opportunity for me to lay the groundwork for more conversations with ARS leadership in the nation's capital."
Learn More
https://themercury.com/news/moran-says-agricultural-research-becomes-more-important-in-times-of-hunger/article_174cd848-d4cb-5310-99cc-5874d802d7d0.html
Y
Learn More
30+ GFS licensed technologies in FY20
$3.2M+ in licensing revenue for GFS technologies in FY20
24 industry funded food-related projects in FY20