Social Media Week

Each February, Kansas State University hosts Social Media Week, bringing together students, educators and industry professionals to provide insights and opportunities for maximizing the power of social media to succeed in a digitally connected world.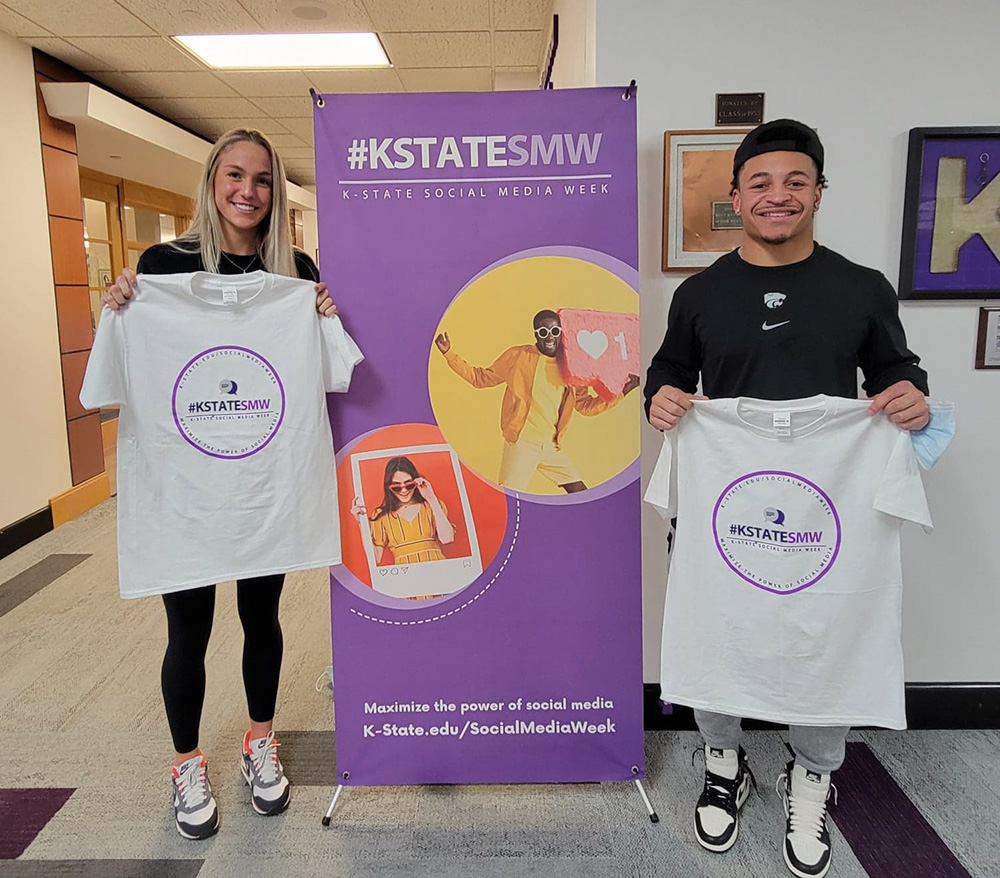 Mission
This week-long event encourages students to explore the opportunities inherent in social media: to stay informed, explore new ideas, express themselves personally and engage in discussion with others around the world. Programming and events during #KStateSMW seek to provide students with the following skills, competencies and knowledge:
Critically evaluate their own social media use in a rapidly changing world and diverse society.

Recognize opportunities for proactive and collaborative digital communication that have the potential to benefit communities and inspire civic engagement.

Practice critical thinking related to media, use problem solving skills to deconstruct content and collaborate to create content.

Identify and analyze ethical and societal issues related to social media communication and emerging technology from multiple points of view.

Understand the role social media plays in various industries and legal responsibilities related to participation in social media.

Demonstrate resilience and personal well-being when faced with effects of social media use.
Get Involved
All units, departments and organizations at Kansas State University are invited to take part in K-State Social Media Week. Send inquiries to Prof. Jana Thomas.
2023 Event Details
Save the date for the next K-State Social Media Week: February 13 - 17, 2023
Dates, speakers and event details coming soon.
2022 Event Recap
Students who attend two or more events during K-State Social Media Week had a chance to earn a scholarship to take a course in the NEW Social Media Management Certificate at K-State.
** Register for events via OrgCentral **
Once in OrgCentral, scroll down to the "agenda" section to view individual event details and to register for individual events.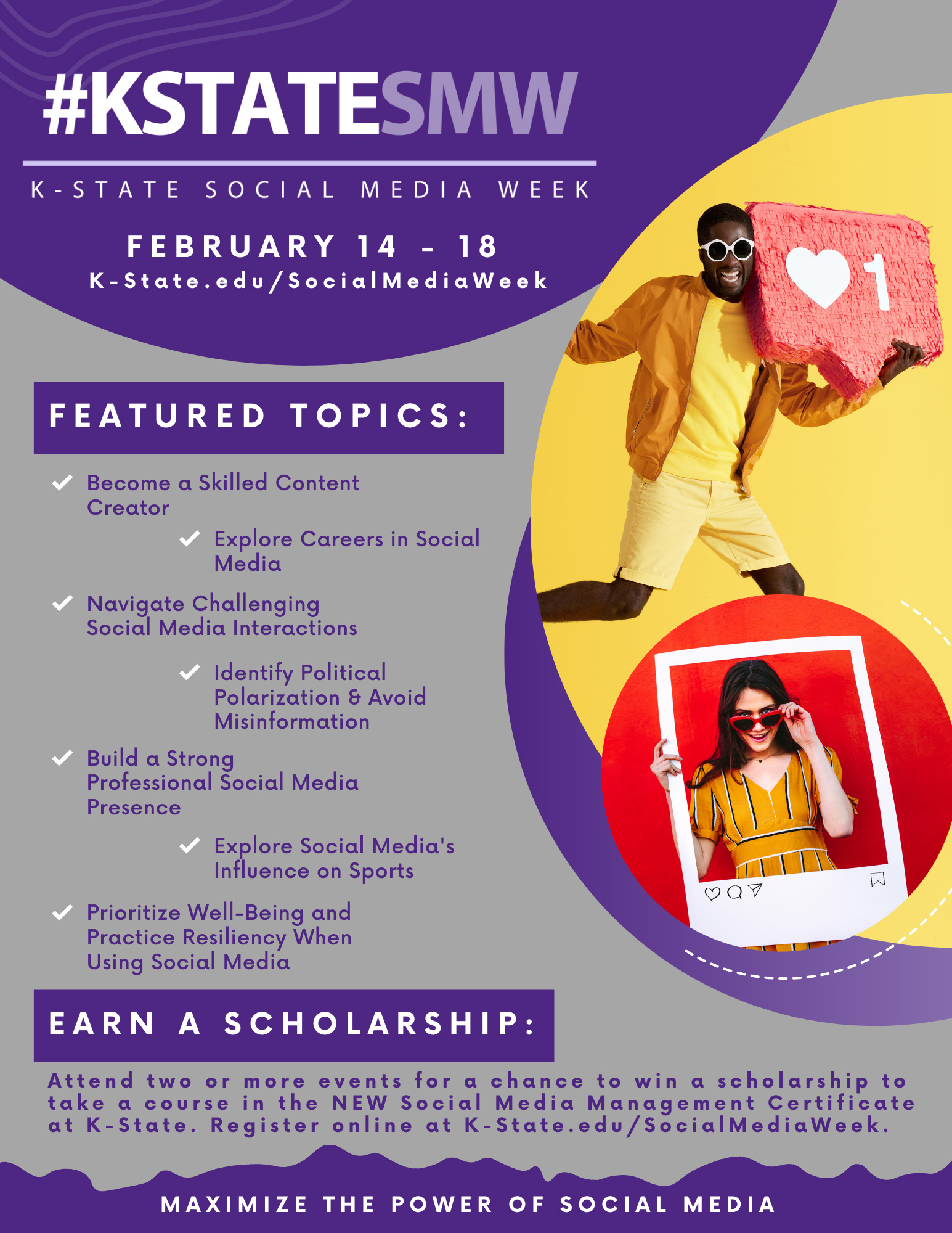 2022 Event Schedule Highlights
Campus Partners