GROW Summer Workshops
22nd Annual GROW Virtual Summer Workshop: June 9-11, 2021.
The GROW Summer Workshop is a 3-day program designed to encourage and inspire middle school students to pursue a future in science, technology, engineering, mathematics (STEM) and pre-health professions. These workshops further KAWSE's mission of enriching the lives of girls and women in STEM. Students of all genders are welcome to attend.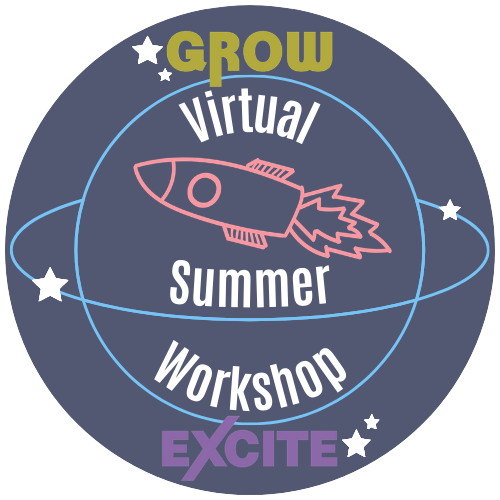 This year's event will take place virtually, with synchronous and asynchronous learning opportunities.
Registration
Registration for this event closed May 14, 2021. We look forward to seeing you for our Fall 2021 Saturday Workshop in October!
Who Should Attend?
The GROW Workshop is open to students who will finish grades 5, 6, or 7 in May 2021. Students of all gender are welcome to attend the GROW Workshop. Our EXCITE Workshop is open to students who will finish grades 8, 9, 10 or 11 in May 2021.
What Will We Do?
K-State faculty, staff and students will host a variety of activities. This includes demonstrations, panel discussions, lab tours and more. KAWSE will provide daily interactions during the Workshop, such as welcome sessions, closing discussions, trivia and more. Asynchronous materials will be available from June 9-11, 2021.
Is Internet Access Required?
Internet access is required to use Canvas, our online platform. Canvas can be access using a computer, tablet or smartphone. Our live sessions will be hosted using Zoom. To join Zoom with video, you will need access to a computer, tablet or phone with internet access. Alternatively, you can dial into the Zoom session using your phone to get audio access only.
Are Scholarships Available?
Yes, we have a limited number of needs-based scholarships available, thanks to the funding support of our partners. To apply for a scholarship, indicate this in the registration form. Scholarship applications are due by May 7, 2021. You will be notified of your scholarship status by May 14, 2021.
How do I register?
Registration is available online. For your registration to be considered complete, you must complete our online form; sign and return a consent waiver; and pay the $30 registration fee.
Cancellation Policy
If you must cancel your registration, please do so as soon as possible. This will allow any waitlisted participants the chance to participate. Please note that we are unable to provide refunds for this event.
If you have more quesitons, please contact KAWSE, home of the GROW program, by emailing kawse@k-state.edu. To sign up for our mailing list, please contact kawse@k-state.edu.