GROW Summer Workshops
22nd Annual GROW Summer Workshop: June 9-11, 2021.
The GROW Summer Workshop is a 3-day program held on the K-State Manhattan campus. This workshop is designed to encourage and inspire middle school students to pursue a future in science, technology, engineering, mathematics (STEM) and pre-health professions. These workshops further KAWSE's mission of enriching the lives of girls and women in STEM. Students will stay in the residence halls during the workshop and participate in hands-on activities led by K-State faculty, staff and students.
Registration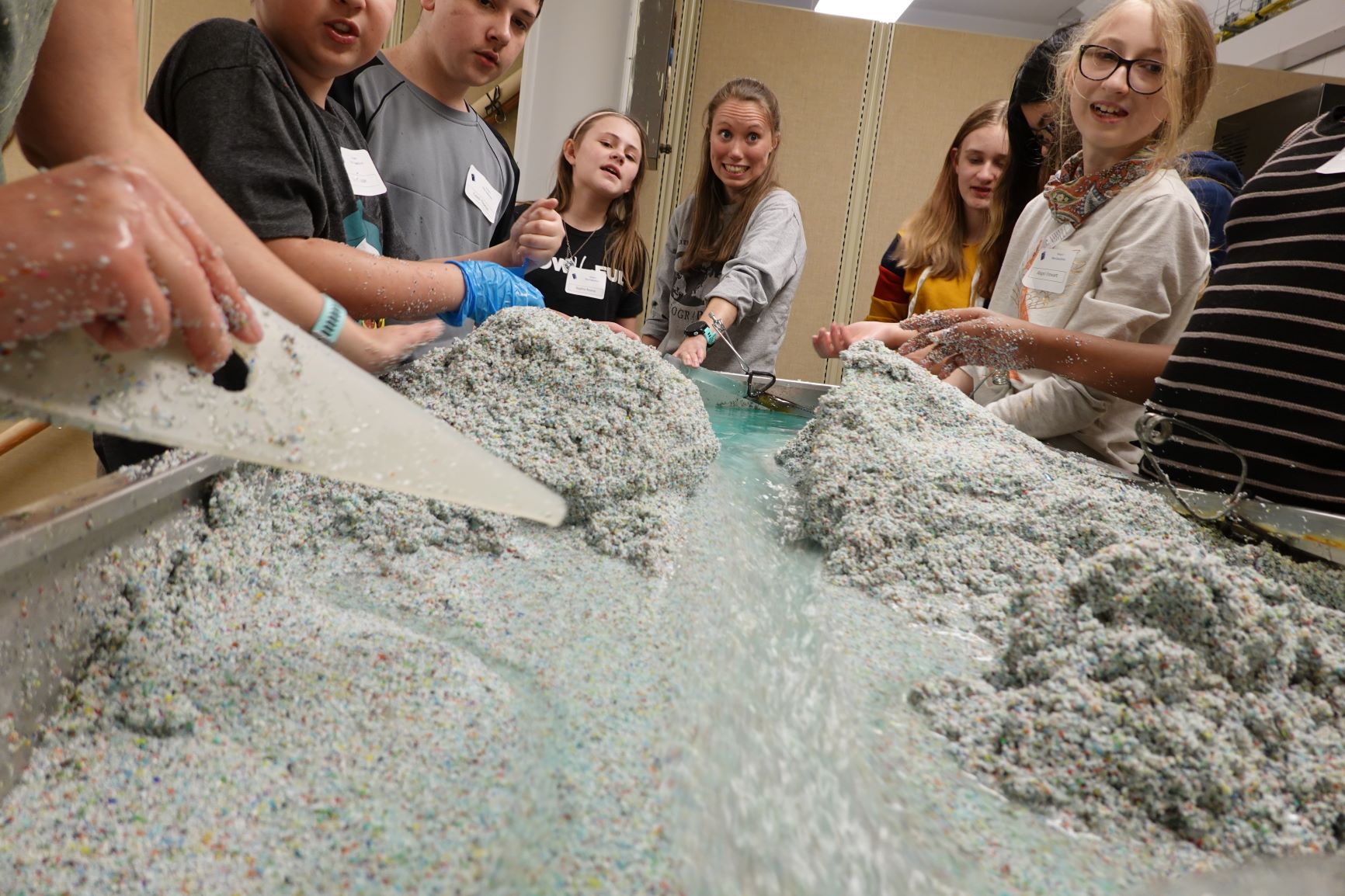 Early-bird registration will open mid-March and will be available online. To receive notification of registration opening dates, join our mailing list. Registration closes mid-May.
A limited number of needs-based scholarships are available; a separate application form must be completed in addition to the camp registration form in order to be considered for these scholarships (more information below).
Scholarships
Financial need-based scholarships are available to those who meet one of the three criteria below:
Student qualifies for the free and reduced-price lunch program. The GROW and EXCITE programs understand that not all people who qualify participate in the program. GROW and EXCITE are only interested in whether the student qualifies for the program.
While student does not qualify for the free and reduced-price lunch program, she/he is just over the threshold to qualify for the program.
While student does not qualify for the free and reduced-price lunch program, she/he is experiencing severe financial strain. In the past, people have chosen this option when their house recently burned down; when caring for ill family members; etc...
A parent or legal guardian should complete and submit this application if their student has financial need and wants to be considered for a scholarship. This information will not be shared with anyone outside of KAWSE, the K-State Office for the Advancement of Women in Science and Engineering.
A completed registration form and application fee of $30 is also required. The scholarship form and online registration forms will both be available in mid-March.
Frequently Asked Questions
About the Workshop
The GROW Workshop is a 3-day exploration event designed to foster girls' continued interest in pursuing majors or careers in STEM fields. The event is held on the K-State campus in Manhattan.
Who Should Attend?
The GROW Workshop is for students who will complete 5th, 6th, or 7th grade in May 2021. Students can come on their own or with friends from their school or community. Our EXCITE Workshop is intended for students who will complete 8th, 9th, 10th or 11th grade in May 2021. Boys are welcome to attend.
What Will We Do?
Students will be assigned to groups of 8-10 students. Each group will attend a schedule of hands-on activities facilitated by K-State faculty, staff and students. These activities are designed to expose students to a wide range of STEM careers and majors. Interaction with STEM professionals will allow the participants to gain insight into careers in these fields.
Housing and Dining
Program participants will be housed in residence hall rooms (double occupancy) at Kansas State University. On the registration form, participants can indicate the name of another student with whom they would like to share a room. We will make every effort to fulfill the request.
All meals from lunch on Wednesday to lunch on Friday are included in the registration fee. Snacks are provided during the morning and afternoon sessions, as well as in the residence halls in the evening.
Transportation and Parking
Participants are responsible for their own transportation to and from Kansas State University, Manhattan campus. Residence halls are within walking distance of on-campus activities. Transportation will be provided to any activities off campus.
Parking permits are required for all vehicles parked on the K-State campus. They are not required for drop-off/pick-up at the residence halls, however they will be needed if the driver plans on attending the welcoming ceremony on Wednesday morning or the closing ceremony on Friday afternoon. Parents/guardians are welcome to attend both ceremonies. For more information and to purchase a pass, visit: https://www.k-state.edu/parking/visitor.html.
Cancellation Policy
If you must cancel your registration, please do so as soon as possible. This will allow any waitlisted participants the change to participate.
Can boys/young men attend?
Yes. While the majority of our workshop participants are girls/young women, we welcome students of all genders.
Questions?
We are happy to answer any questions you may have via email (kawse@ksu.edu) or phone (785-532-6088). To stay up-to-date about future events, be sure to join our GROW listserv!