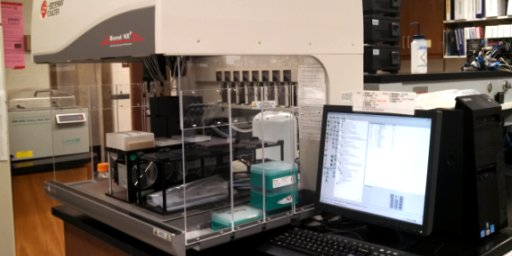 The Pipetting Robot, Beckman Coulter Biomek NXp, is used to assemble RT-PCR reactions in the 96-well format. Several pipetting schemes have been implemented.
Access:
Projects are initiated by a meeting of the user, principal investigator, Core Director and Core Manager: Contact Mr Donald G Harbidge.
The Core provides individual training and assists users in carrying out projects.
Trained users coordinate instrument use via the Scheduler.