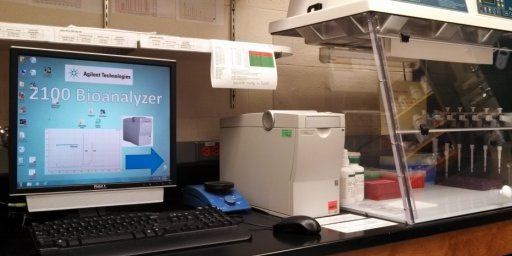 The BioAnalyzer is a lab-on-chip system which can analyze up to 12 RNA or DNA samples. The sample size is 1 µl. The BioAnalyzer is commonly used to evaluate the quality of total RNA isolated from tissues or cells.
Access:
The Core provides individual training. Contact Mr Donald G Harbidge.
Trained users coordinate instrument use via the Scheduler.