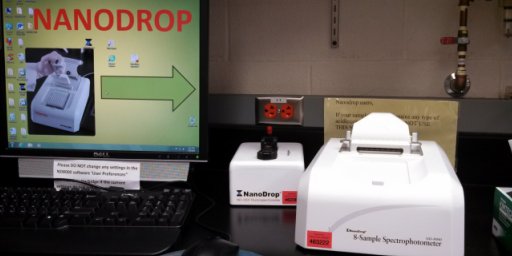 The Nanodrop 8000 is a absorption spectrophotometer and the Nanodrop ND 3300 is a fluorescence spectrophotometer. The sample size for both instruments is 1.3 µl. The Nanodrop 8000 is commonly used to quantify nucleic acids such as RNA or DNA.
Access:
The Core provides individual training: Contact Mr Donald G Harbidge.
Trained users use the instrument on an ad-hoc basis.