Use a Rubric for Grading
Note: A rubric must be added to an assignment before it can be used for grading.
1. Open the assignment, then click Speed Grader, either under Gear Icon or on the right side of the page

2. Click the View Rubric button

3. Grade student work by clicking on the ratings the student has earned. You can also add comments using the speech bubble icon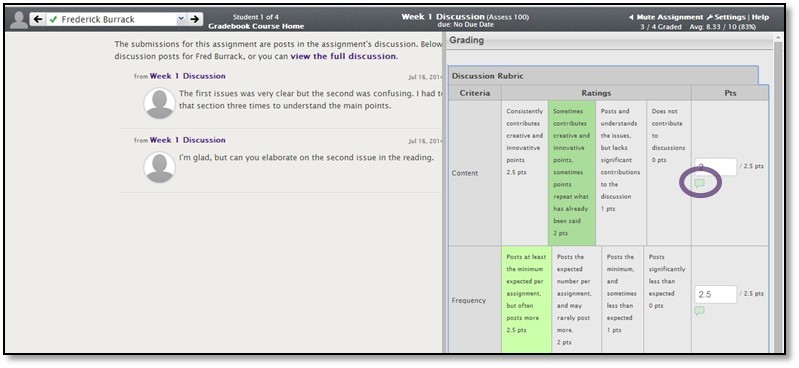 4. Click Save and move to the next student

Aligned Outcome scores assessed using a Rubric will show up on the Learning Mastery Gradebook.