Bachelor's degree in Theatre
B.A. or B.S. in theatre; minor
As a theatre major, students gain a broad, comprehensive liberal arts education with opportunities for specialization in specific areas. Students develop skills in theatre that will prepare them for numerous production, performance and scholarship opportunities.
Local, regional and national auditions and internships in acting, management and technical areas are promoted throughout the program. Additionally, students are encouraged to take an active role in productions beginning their freshman year, often assuming responsibilities in acting, directing, design, playwriting, management and technical theatre.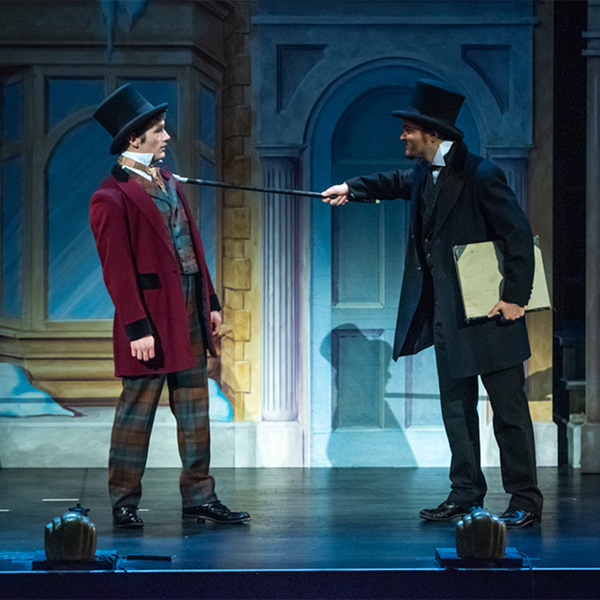 Learning and creativity come together for students in many majors, such as theatre.
The K-State difference
K-State's theatre program is the only program in Kansas accredited by the National Association of Schools of Theatre. Beginning in 2015, third- and fourth-year theatre majors may apply annually for professional development funds to travel with faculty to theatrical centers like New York, Chicago and Los Angeles.
A typical main-stage theatre season includes a major musical production, a classical play, two modern plays, an opera and two dance concerts. Other production opportunities include several student-produced plays in the Purple Masque Theatre and through the school's drama therapy program.

Did you know?
More than 90 percent of students find relevant jobs or choose to continue their education within three months of graduation.
What courses will I take?
What can I do with a degree in theatre?
Graduates are currently working in major theatre venues and with the Blue Man Group, Jazz at Lincoln Center, "Modern Family," "Jersey Boys" in Las Vegas, The Julliard School, Kansas City Repertory Theatre and many others.
Graduates also teach at high schools and colleges across the country. Many students have gained entrance to the top Master of Fine Arts programs in the nation. Employment options are multiple, but include:
The Career Center offers an extensive career library, free assessments for exploring major/careers, job search training, career advising, employer connections, and a staff dedicated to assisting students in the career development process
Tuition and Scholarships
Learn more about the $42 million in scholarships Kansas State University awards to students each year!
Additional K-State opportunities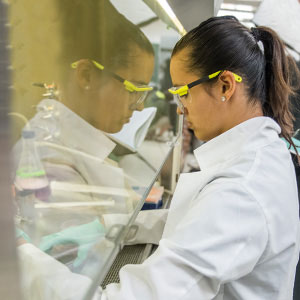 At a public research university like K-State, you'll have direct access to research opportunities from the start. K-State undergraduates have studied sustainable energy, cancer cells, musical lyrics and many other topics alongside nationally renowned faculty at K-State's 90-plus research centers.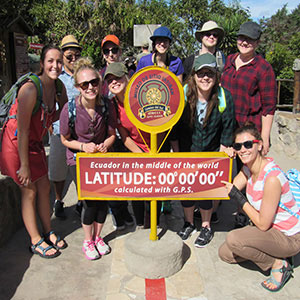 Studying in another country not only allows you to experience the wonders of another culture, but it also broadens your horizons and makes you a stronger citizen in our global society. There are more than 85 countries currently participating in K-State's education abroad programs!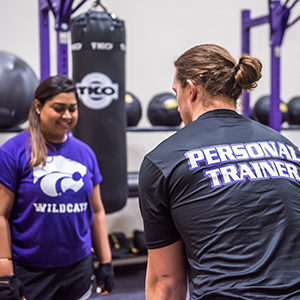 Whether you are interested in a career in human or animal health, K-State is a great place to start the journey toward becoming a healthcare professional. You will have a dedicated health professions advisor who will help you navigate the professional school application process for your chosen healthcare field.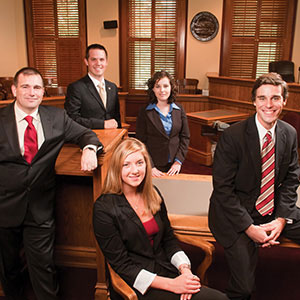 Did you know that K-State pre-law students are accepted into law school at a rate substantially exceeding the national average? In preparing for law school, you will work with a dedicated pre-law advisor and select the major of your choice in any department in any college within the university.