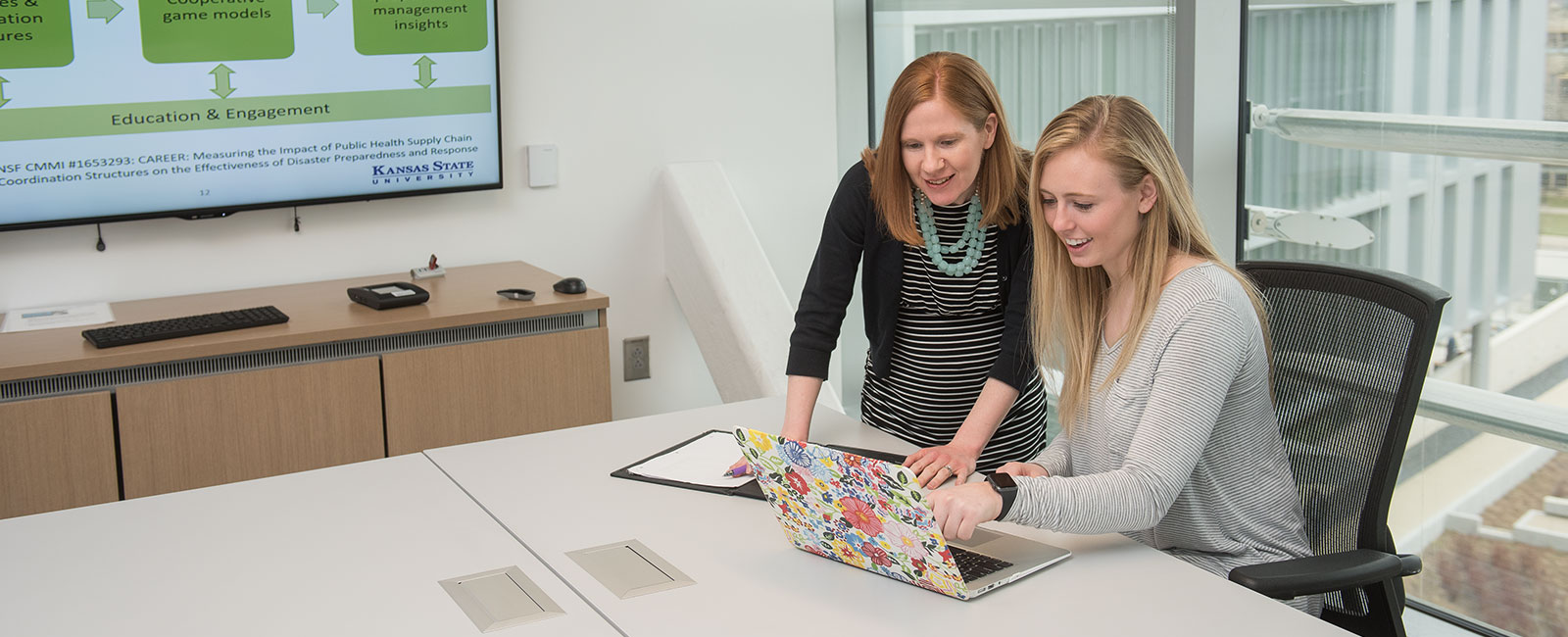 Bachelor's Degree in Professional Strategic Selling
Build your business skills while preparing for the realities of a career in sales.

Review admission requirements, submit your application and take the next step toward your degree.

Let us know what you're interested in and instantly access a downloadable digest of all things K-State.

From on-campus events to personalized one-on-one visits, we're ready to roll out the purple carpet for you.
Bachelor's Degree in Professional Strategic Selling
B.S. in professional strategic selling
Students earning a degree in professional strategic selling develop the skills needed to hit the ground running in any sales organization.
The curriculum places great emphasis on the use of role-plays to prepare students for the realities of the sales role. Through role-playing students can apply the theoretical lessons learned in the classroom. Students who don't major in sales have the opportunity to earn a certificate in professional strategic selling.
The K-State difference
The College of Business Administration's National Strategic Selling Institute (NSSI) has been recognized as a top university for sales by the Sales Education Foundation each of the last eight years. The NSSI features a curriculum focused on the application of selling skills through role playing and real sales experience.
Sponsored by the NSSI, the K-State Sales Team consistently places in the top ten at national sales competitions.
The students graduating with a degree or certificate in professional strategic selling have enjoyed a 100 percent placement rate in the last four years.

Did you know?
K-State became just the 19th university in the U.S. to offer a major in sales.
Career Center
The Career Center offers an extensive career library, free assessments for exploring major/careers, job search training, career advising, employer connections, and a staff dedicated to assisting students in the career development process.