Bachelor's Degree in Professional Strategic Selling
B.S. in professional strategic selling
Students earning a degree in professional strategic selling develop the skills needed to hit the ground running in any sales organization.
The curriculum places great emphasis on the use of role-plays to prepare students for the realities of the sales role. Through role-playing students can apply the theoretical lessons learned in the classroom. Students who don't major in sales have the opportunity to earn a certificate in professional strategic selling.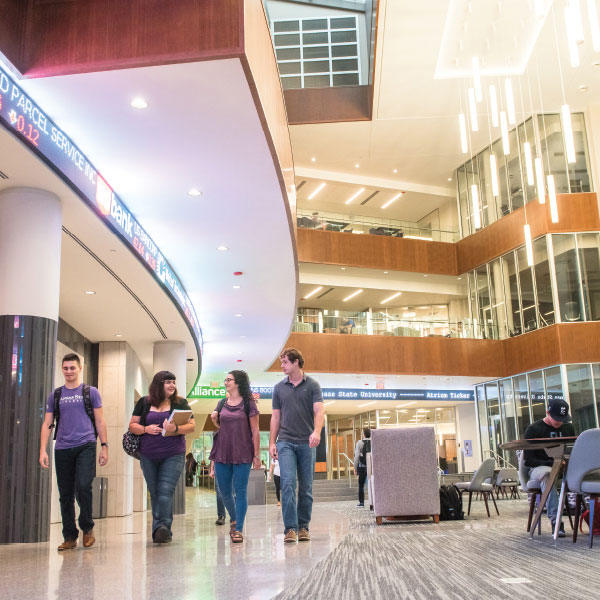 The state-of-the-art Business Building provides the perfect atmosphere for collaboration and relaxed learning.
The K-State difference
The College of Business Administration's National Strategic Selling Institute (NSSI) has been recognized as a top university for sales by the Sales Education Foundation each of the last eight years. The NSSI features a curriculum focused on the application of selling skills through role playing and real sales experience.
Sponsored by the NSSI, the K-State Sales Team consistently places in the top ten at national sales competitions.
The students graduating with a degree or certificate in professional strategic selling have enjoyed a 100 percent placement rate in the last four years.

Did you know?
K-State became just the 19th university in the U.S. to offer a major in sales.
What courses will I take?
What can I do with a degree in sales?
A degree in sales gives your career versatility and a potential for growth not found in many other areas. Opportunities include:
The Career Center offers an extensive career library, free assessments for exploring major/careers, job search training, career advising, employer connections, and a staff dedicated to assisting students in the career development process
Tuition and Scholarships
Learn more about the $42 million in scholarships Kansas State University awards to students each year!
Additional K-State opportunities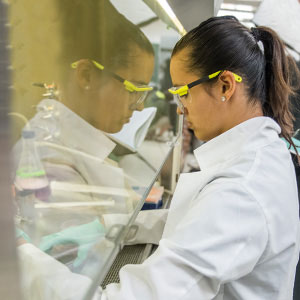 At a public research university like K-State, you'll have direct access to research opportunities from the start. K-State undergraduates have studied sustainable energy, cancer cells, musical lyrics and many other topics alongside nationally renowned faculty at K-State's 90-plus research centers.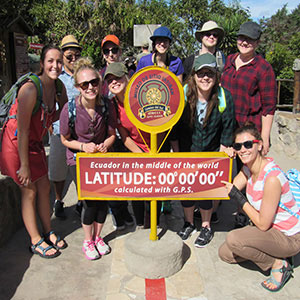 Studying in another country not only allows you to experience the wonders of another culture, but it also broadens your horizons and makes you a stronger citizen in our global society. There are more than 85 countries currently participating in K-State's education abroad programs!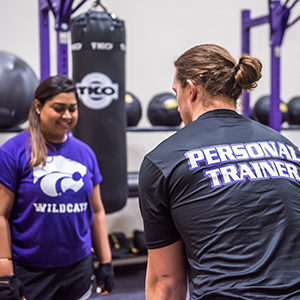 Whether you are interested in a career in human or animal health, K-State is a great place to start the journey toward becoming a healthcare professional. You will have a dedicated health professions advisor who will help you navigate the professional school application process for your chosen healthcare field.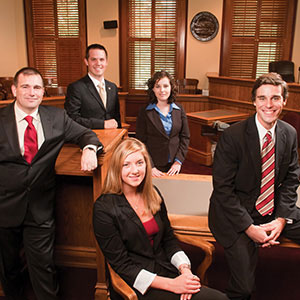 Did you know that K-State pre-law students are accepted into law school at a rate substantially exceeding the national average? In preparing for law school, you will work with a dedicated pre-law advisor and select the major of your choice in any department in any college within the university.