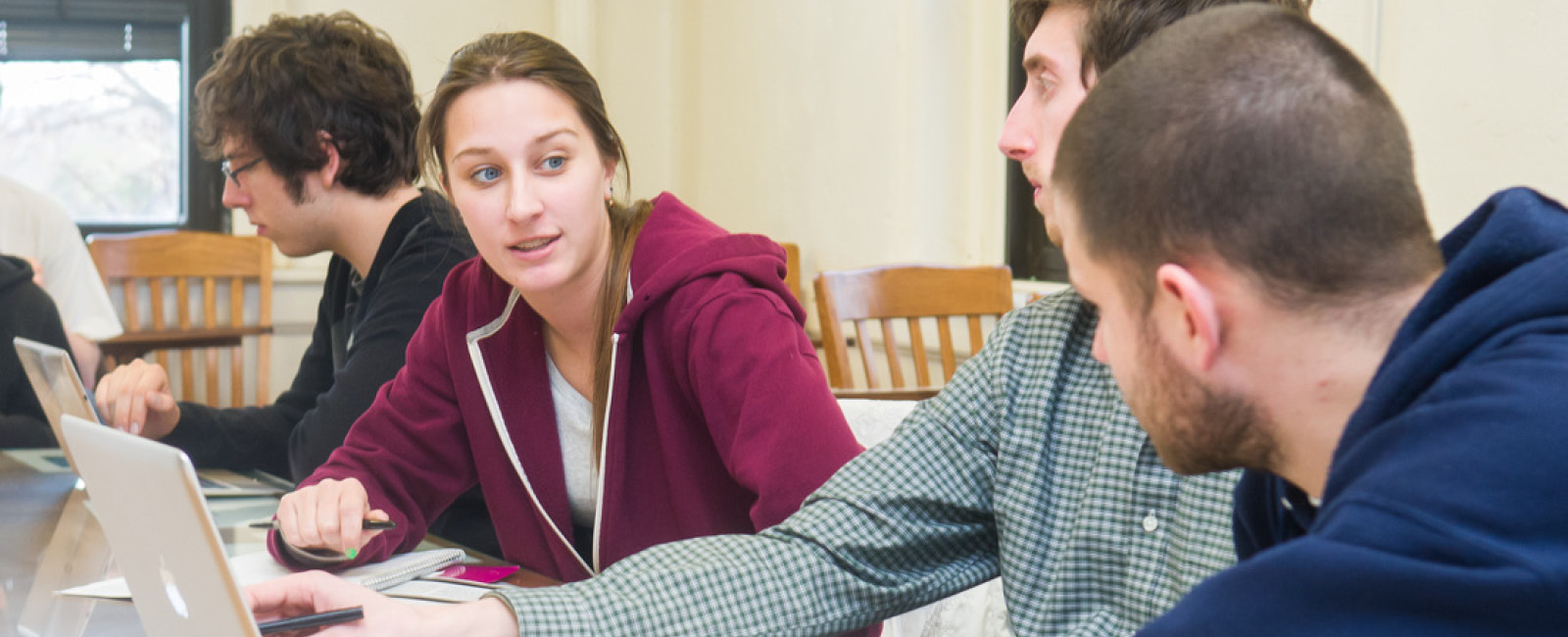 Bachelor's Degree in Philosophy
Gain an understanding of philosophical subjects, including moral values, religious and scientific explanations of the world and the nature of reasoning and argument.

Review admission requirements, submit your application and take the next step toward your degree.

Let us know what you're interested in and instantly access a downloadable digest of all things K-State.

From on-campus events to personalized one-on-one visits, we're ready to roll out the purple carpet for you.
Bachelor's Degree in Philosophy
B.A. or B.S. in philosophy; minor
The study of philosophy focuses on evaluating reasons and arguments about nearly every aspect of life: morality, knowledge, politics, science, law and religion. Philosophers may ask, "What is freedom?", or, "What are the moral foundations of law?" The answers they give to these questions help guide legislators, judges, doctors and scientists.
Philosophy trains students to use analytic methods to assess arguments, factual claims, and value choices, and teaches students to write clearly about the results in ways that advance careers and influence how others think.
The K-State difference
Our program in philosophy gives students an understanding of traditional philosophical subjects such as:
Nature and justification of moral values
Religious and scientific explanations of the world
Moral foundation of social institutions
Nature of reasoning and argument
We encourage students to submit their research to undergraduate conferences and journals, and routinely offer independent study courses in which students develop their own research working with faculty members.

Did you know?
The philosophy department offers mentorships to students on an individual basis to help with career planning, internships, law school and graduate school applications, as well as research.
Career Center
The Career Center offers an extensive career library, free assessments for exploring major/careers, job search training, career advising, employer connections, and a staff dedicated to assisting students in the career development process.