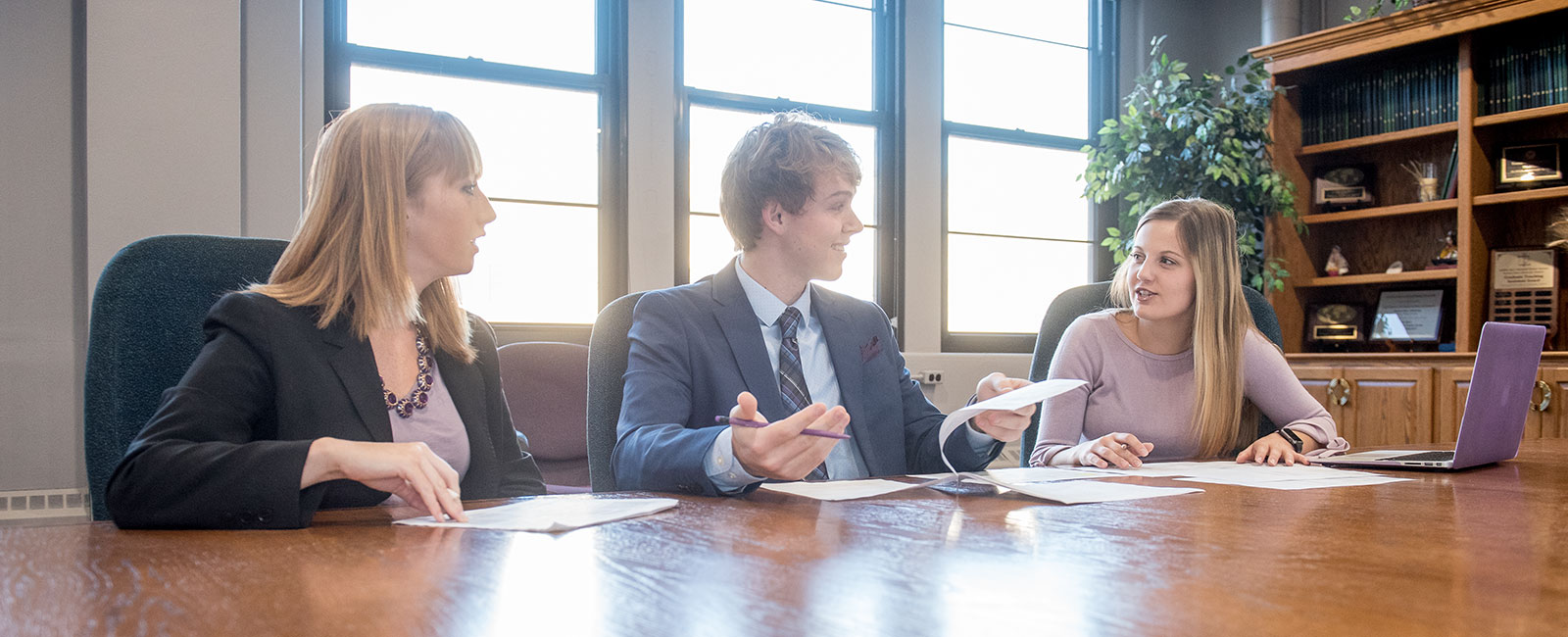 Bachelor's Degree in Marketing
Gain a broad understanding of the different types of marketing, identifying customer needs, and the strategy behind product development, promotion and distribution.

Review admission requirements, submit your application and take the next step toward your degree.

Let us know what you're interested in and instantly access a downloadable digest of all things K-State.

From on-campus events to personalized one-on-one visits, we're ready to roll out the purple carpet for you.
Bachelor's Degree in Marketing
B.S. in marketing
Marketing involves the development of products — including pricing, promotion and distribution — while creating and delivering exceptional value by fulfilling customer needs.
At K-State, the marketing program provides students with the insight to identify marketing opportunities, develop appropriate strategies and put them into action. Students draw from psychology, sociology, economics and other areas to better understand the needs and motivations of customers.
The K-State difference
The College of Business Administration is among an elite 10 percent of schools and colleges in the nation to be accredited by the Association to Advance Collegiate Schools of Business for all its programs. Additionally, all business students are assigned a professional academic advisor who provides individualized and comprehensive services to help with all aspects of a student's college experience.
Business students have the exclusive opportunity to participate in Career Development, the college's professional development program. Its three components — Professional Advantage certification Executive Mentor and Career Coach — provide training and support in developing nontechnical skills needed to pursue professional goals.

Did you know?
Marketing positions are found in almost all industries as well as government and not-for-profit organizations. K-State's marketing curriculum prepares students for positions in professional selling, research, advertising, retaining, brand management and other areas.
Career Center
The Career Center offers an extensive career library, free assessments for exploring major/careers, job search training, career advising, employer connections, and a staff dedicated to assisting students in the career development process.