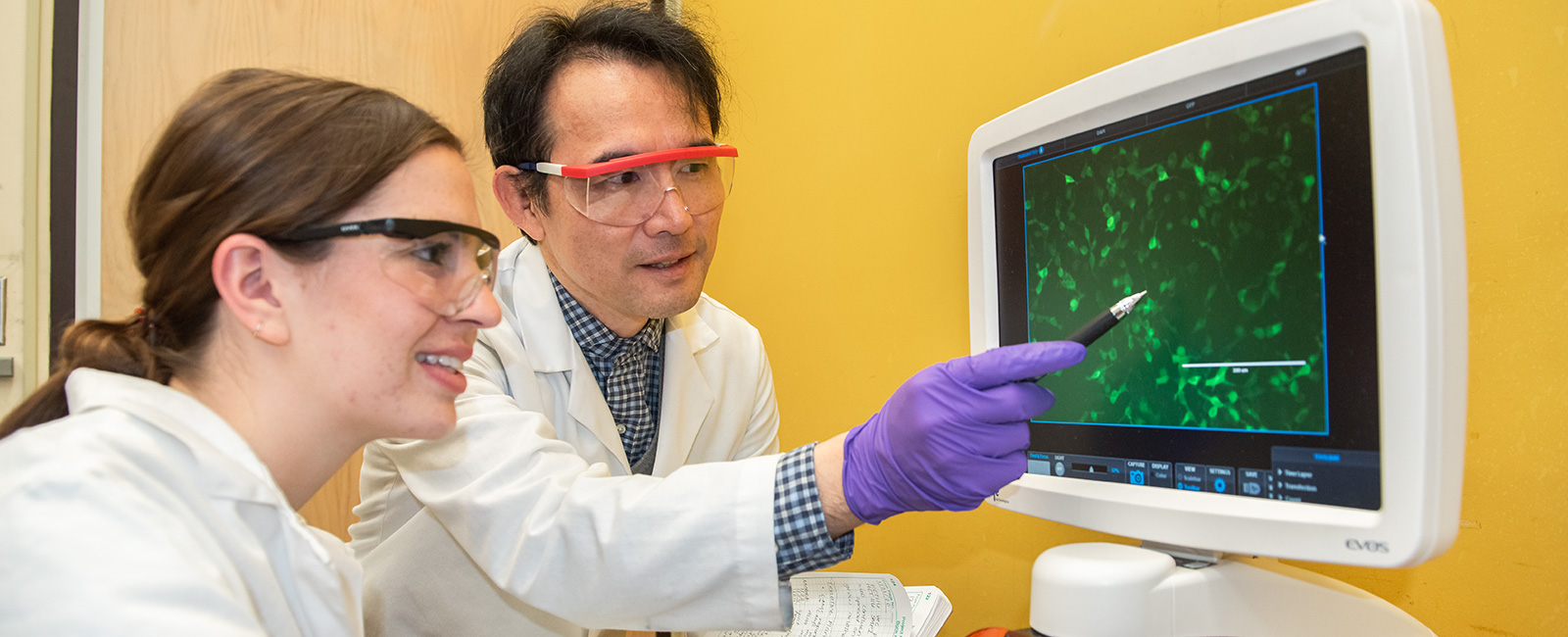 Bachelor's Degree in Life Science
Study living organisms and life processes as you prepare for a career in a variety of fields, including biology, genetics and medicine.

Review admission requirements, submit your application and take the next step toward your degree.

Let us know what you're interested in and instantly access a downloadable digest of all things K-State.

From on-campus events to personalized one-on-one visits, we're ready to roll out the purple carpet for you.
Bachelor's Degree in Life Science
B.A. or B.S. in life science
The College of Arts and Sciences interdisciplinary majors provide options for those who have not chosen a specialized major. They offer opportunities to create individual fields of emphasis for those who want to pursue multidisciplinary solutions to the world's complex problems.
One multidisciplinary option is life science, a major that deals with studies of living organisms and life processes. Students take courses in a variety of areas, including biology, chemistry, statistics and more.
The K-State difference
Students work closely with an interdisciplinary life science advisor in the College of Arts and Sciences to develop a plan of study with a thematic emphasis that fits their interests and future goals.
Life science in particular is a fit for those interested in a pre-health field as it requires many of the most common pre-requisite courses for health professional school.

Did you know?
More than 90 percent of students find relevant jobs or choose to continue their education within three months of graduation.
Career Center
The Career Center offers an extensive career library, free assessments for exploring major/careers, job search training, career advising, employer connections, and a staff dedicated to assisting students in the career development process.