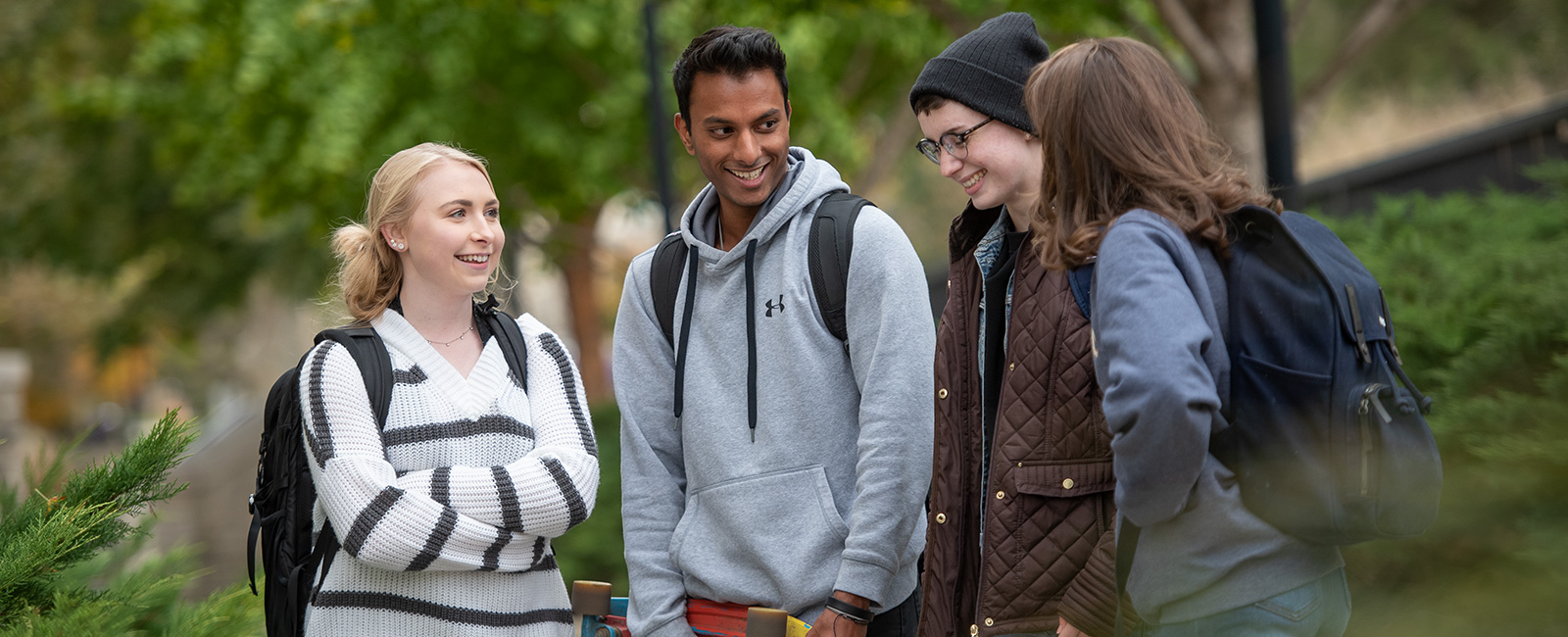 Bachelor's Degree in Humanities
Gain a broad foundation the creativity, imagination and interpretation that are central to humanistic study, an interdisciplinary degree with a wide range of career opportunities.

Review admission requirements, submit your application and take the next step toward your degree.

Let us know what you're interested in and instantly access a downloadable digest of all things K-State.

From on-campus events to personalized one-on-one visits, we're ready to roll out the purple carpet for you.
Bachelor's Degree in Humanities
B.A. in humanities
The College of Arts and Sciences interdisciplinary majors provide options for those who have not chosen a specialized major. They offer opportunities to create individual fields of emphasis for those who want to pursue multidisciplinary solutions to the world's complex problems.
One option is humanities, a multidisciplinary major that explores human thought and culture, enabling better understanding and promoting of existing and new traditions. Creativity, imagination and interpretation are each central to humanistic study.
The K-State difference
Students in the humanities multidisciplinary program work closely with a College of Arts and Sciences advisor to develop a plan of study with a thematic emphasis. Employers have a growing recognition that individuals who are broadly trained, have cultural knowledge, think well and analyze logically, and express themselves clearly and persuasively are highly desirable employees.
Because our students are given these tools, as well as an academic focus, they are often readily accepted in graduate and professional programs.

Did you know?
Humanities students earn 36 credit hours in two or more humanities disciplines, allowing for an even broader academic perspective.
Career Center
The Career Center offers an extensive career library, free assessments for exploring major/careers, job search training, career advising, employer connections, and a staff dedicated to assisting students in the career development process.