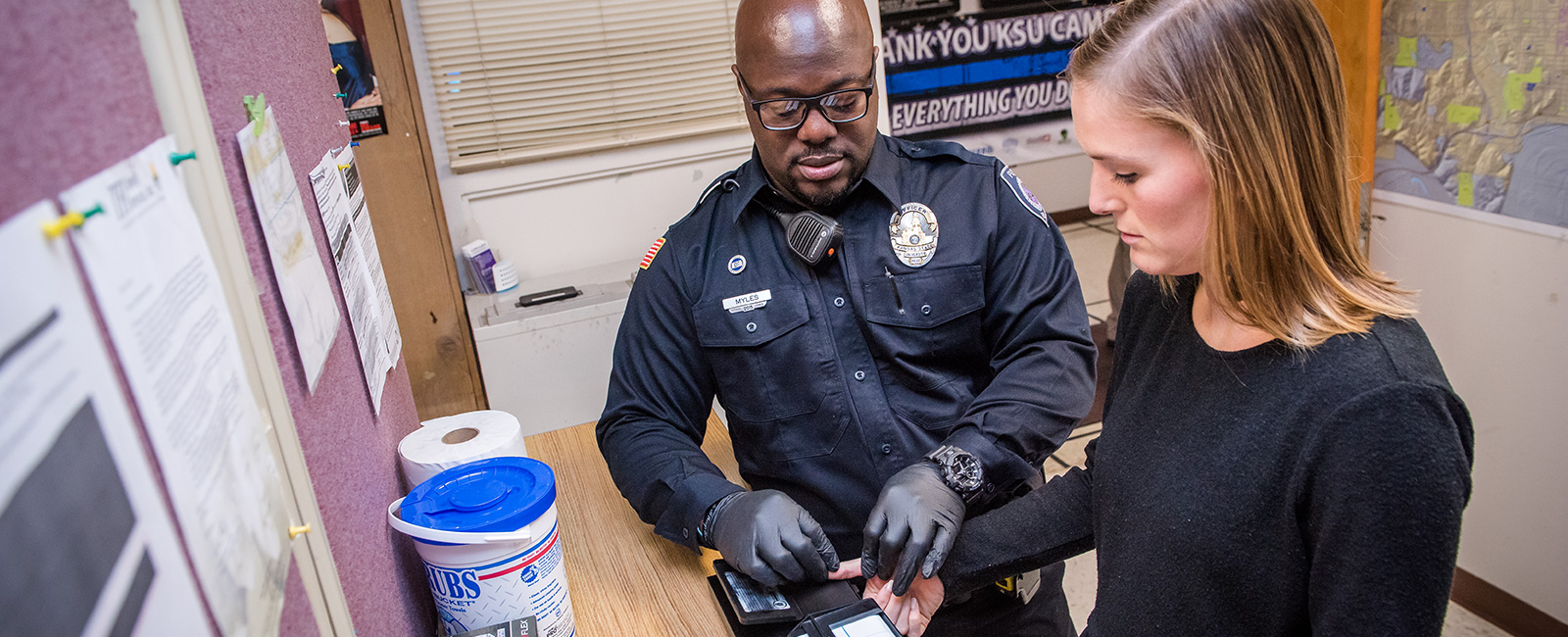 Bachelor's Degree in Criminology
Enhance your understanding of the patterns of crime, strategies for control and theories of crime causation.

Review admission requirements, submit your application and take the next step toward your degree.

Let us know what you're interested in and instantly access a downloadable digest of all things K-State.

From on-campus events to personalized one-on-one visits, we're ready to roll out the purple carpet for you.
Bachelor's Degree in Criminology
B.A. or B.S. in criminology
The criminology program at K-State gives students a comprehensive knowledge of crime, victimization, and criminal legal operations and prepares them for a broad assortment of careers. Professionals with a criminology degree have jobs ranging from crime prevention, law enforcement, corrections officers, victim's services, criminal legal research and other related fields. It is also common for criminology graduates to continue their education in graduate studies or by attending law school.
The K-State difference
The K-State criminology program provides a robust and flexible major that allows students to pursue their interests while also gaining career-ready skills. Courses are taught by award-winning and internationally recognized faculty. Criminology students have opportunities to participate in a professional supervised internship and take lower-level graduate courses. The criminology program also provides clear pathways to graduate school for students interested in enhancing their careers through advanced degrees.

Did you know?
Criminology students may join the undergraduate Criminology Club which regularly hosts events relevant for criminology students. Prior speakers have included FBI agents, criminal justice reformers, criminal defense attorneys, to name only a few.
Career Center
The Career Center offers an extensive career library, free assessments for exploring major/careers, job search training, career advising, employer connections, and a staff dedicated to assisting students in the career development process.