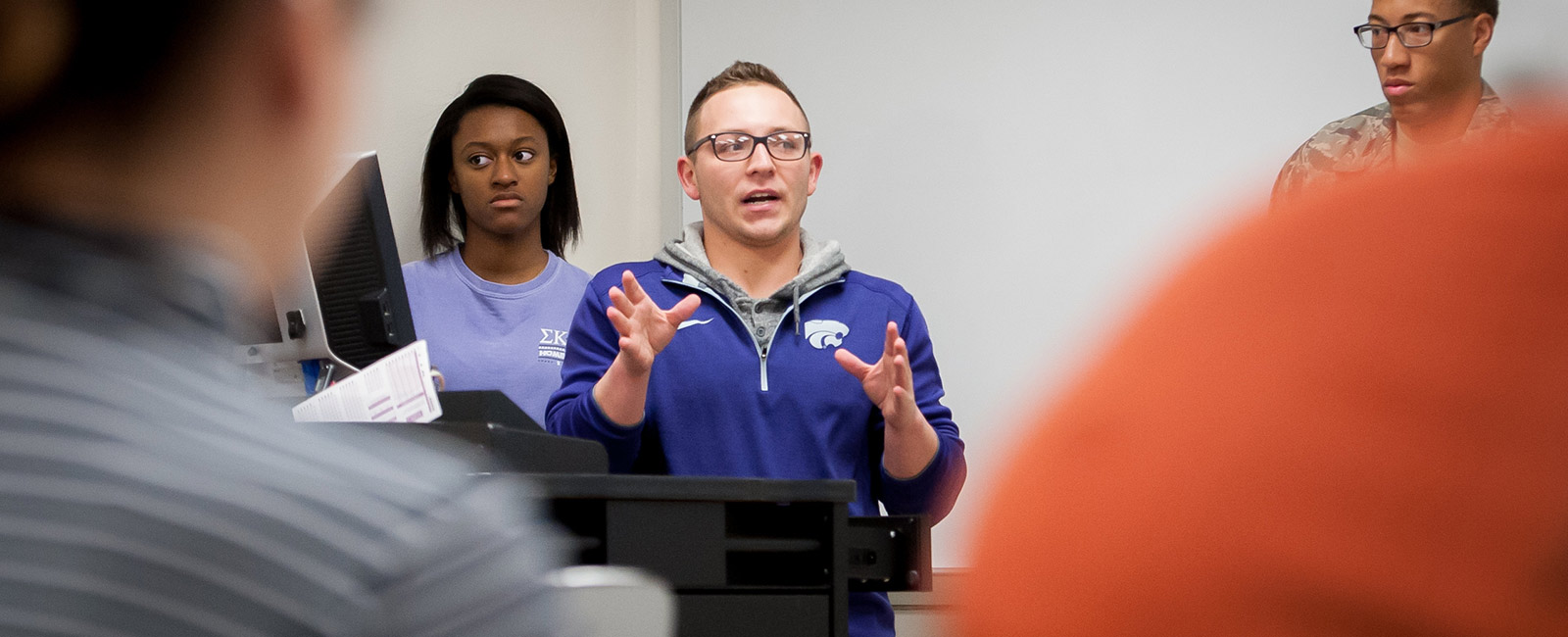 Bachelor's Degree in Communication Sciences and Disorders
Learn how to help children and adults with communicative problems of speech, hearing and language.

Review admission requirements, submit your application and take the next step toward your degree.

Let us know what you're interested in and instantly access a downloadable digest of all things K-State.

From on-campus events to personalized one-on-one visits, we're ready to roll out the purple carpet for you.
Bachelor's Degree in Communication Sciences and Disorders
B.S. in communication sciences and disorders
Students in communication sciences and disorders explore the health and well-being of children and adults related to communication (speech and language, reading, writing and hearing) and swallowing for safe eating and drinking. The undergraduate program provides the foundation for students pursuing a graduate degree in the areas of speech-language pathology or audiology.
Our faculty and staff are dedicated to student success. This commitment includes undergraduate and graduate research opportunities, offering engagement and development throughout a student's education journey.
The K-State difference
To enhance the undergraduate experience, students participate in clinical observations at the K-State Speech and Hearing Center and at schools and medical facilities in the community.
A dedicated student organization provides professional development opportunities for students at the campus, state and national levels.

Did you know?
Many of our communication sciences and disorders faculty are also practicing clinicians.
Career Center
The Career Center offers an extensive career library, free assessments for exploring major/careers, job search training, career advising, employer connections, and a staff dedicated to assisting students in the career development process.