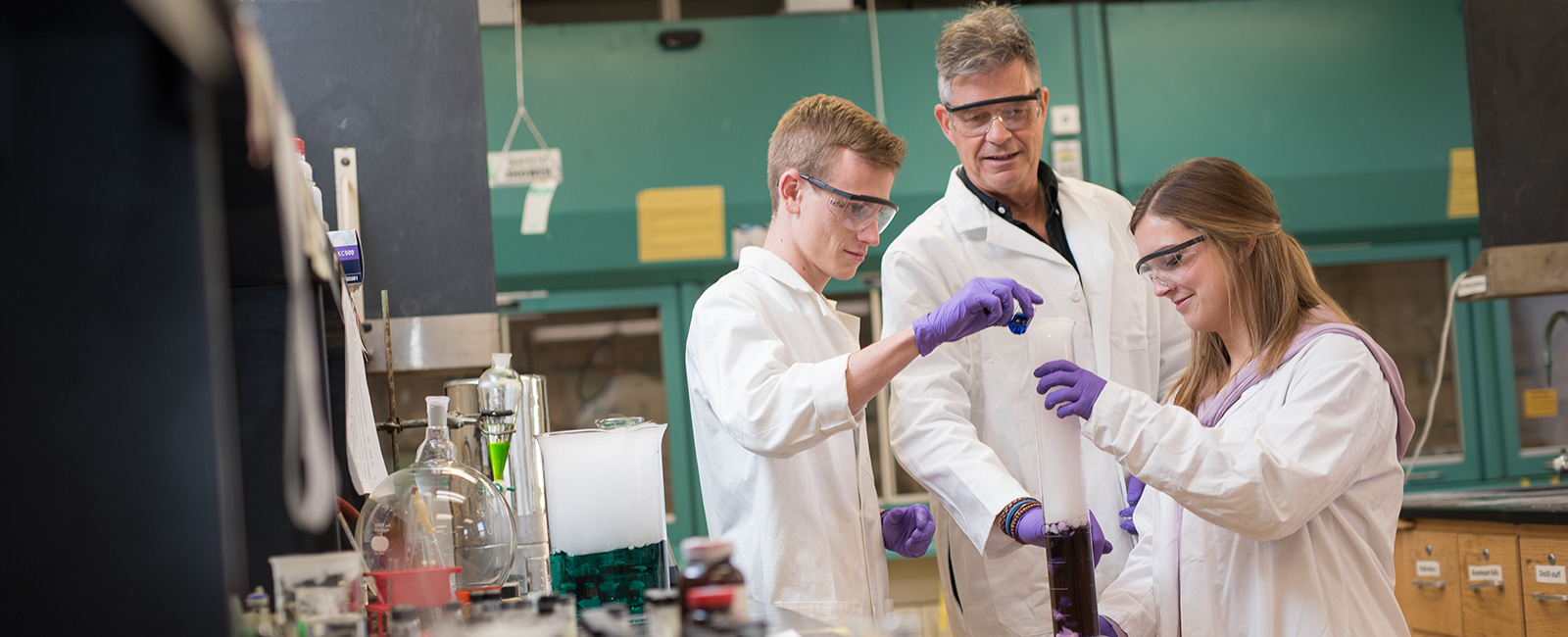 Bachelor's degree in Biochemistry
Enhance your understanding of the building blocks of life processes, including the structure and organization of molecules, and their role in the life sciences.

Review admission requirements, submit your application and take the next step toward your degree.

Let us know what you're interested in and instantly access a downloadable digest of all things K-State.

From on-campus events to personalized one-on-one visits, we're ready to roll out the purple carpet for you.
Bachelor's degree in Biochemistry
B.A. and B.S. in biochemistry and medical biochemistry; B.S. in molecular biophysics
Biochemistry is a basic science devoted to the discovery and explanation of the molecular processes that occur in living systems. The Department of Biochemistry and Molecular Biophysics offers Bachelor of Arts, Bachelor of Science, Master of Science and doctoral degrees in biochemistry.
The K-State difference
Research programs within the department offer students opportunities to perform independent research and interact directly with faculty members. Specialized degree tracks are tailored to the individual students' needs and career goals.

Did you know?
More than 90 percent of students find relevant jobs or choose to continue their education within three months of graduation.
Career Center
The Career Center offers an extensive career library, free assessments for exploring major/careers, job search training, career advising, employer connections, and a staff dedicated to assisting students in the career development process.