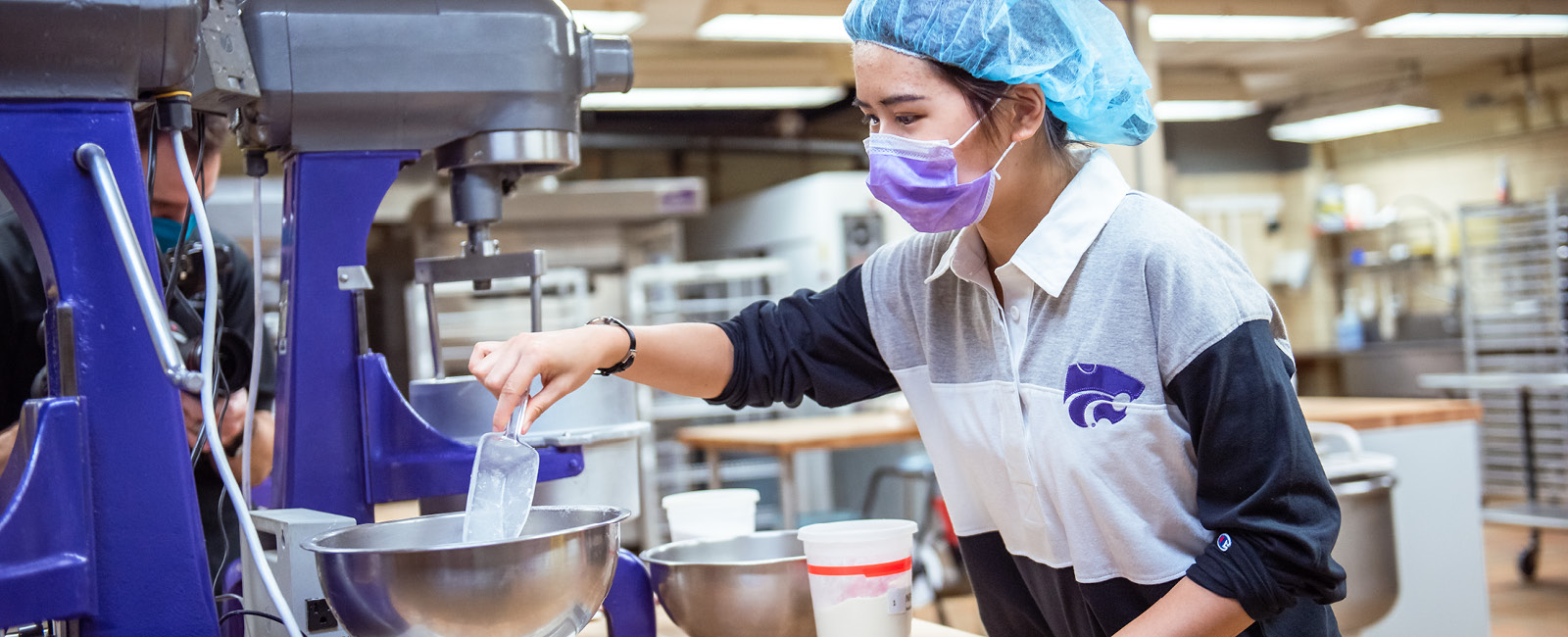 Bachelor's Degree in Bakery Science and Management
Enhance your understanding of the baking industry and train for a number of positions involving product development, production management, quality control or research and development.

Review admission requirements, submit your application and take the next step toward your degree.

Let us know what you're interested in and instantly access a downloadable digest of all things K-State.

From on-campus events to personalized one-on-one visits, we're ready to roll out the purple carpet for you.
Bachelor's Degree in Bakery Science and Management
B.S. bakery science and management; specialties in cereal chemistry and production management; minor
Today's bakeries are often high-tech businesses involving complex equipment, formulations, organization and products that require technical knowledge to solve complex problems.
The number of available positions for graduates is greater than the supply. In fact, it is not unusual for students to have multiple job offers before graduation, often with average salaries nearly 50 percent higher than the university average.
The K-State difference
A variety of internships are available to students each year. They give students a firsthand look at the baking industry while providing them practical experiences that often lead to job offers even before graduation.
Additionally, K-State develops new technologies and practices, as well as creative business strategies that are used throughout the industry. Our research laboratories include a pilot-scale bakery, and various analytical labs for testing ingredients, dough, and finished products.

Did you know?
The Bakery Science Club helps students sharpen their skills while gaining hands-on experience. Every month the club produces fresh-baked products for sale.
Career Center
The Career Center offers an extensive career library, free assessments for exploring major/careers, job search training, career advising, employer connections, and a staff dedicated to assisting students in the career development process.