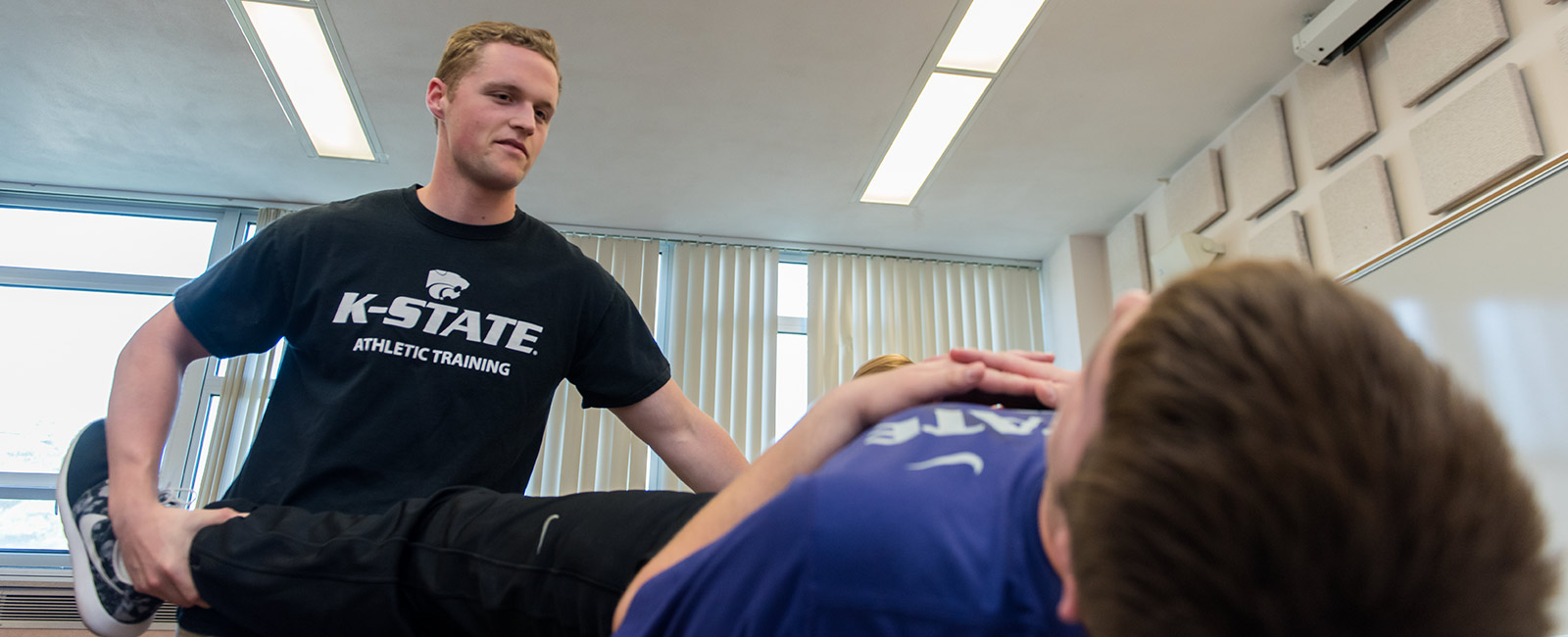 Bachelor's Degree in Athletic Training and Rehabilitation Sciences
Prepare for a career as a health professional and/or entry into graduate professional degree programs such as athletic training, physical therapy, physician assistant and occupational therapy.

Review admission requirements, submit your application and take the next step toward your degree.

Let us know what you're interested in and instantly access a downloadable digest of all things K-State.

From on-campus events to personalized one-on-one visits, we're ready to roll out the purple carpet for you.
Bachelor's Degree in Athletic Training
and Rehabilitation Sciences
B.S. in athletic training and rehabilitation sciences
Athletic training and rehabilitation sciences prepares students for a career as an allied-health professional as well as entry into a professional degree program. Graduates will have met the admission requirements for many health professional programs, specifically the master's degree in athletic training at K-State. Courses focus on the concepts that are foundational to develop the skills needed to manage health care needs of physically active individuals at all levels and ages.
The K-State difference
K-State's athletic training and rehabilitation sciences program offers a pre-professional track, allowing students to earn their master's degree in athletic training in 5 years with all of their coursework being completed at K-State.

Did you know?
K-State is the first Kansas Board of Regents university to offer the Master of Science in athletic training.
Career Center
The Career Center offers an extensive career library, free assessments for exploring major/careers, job search training, career advising, employer connections, and a staff dedicated to assisting students in the career development process.