Bachelor's degree in Anthropology
B.A. and B.S. in anthropology; minor
The goal of anthropology is to understand people by studying human behavior and beliefs from all times and places. The undergraduate anthropology program at K-State provides an excellent background for students pursuing graduate programs in the social sciences or careers that involve interaction with the general public.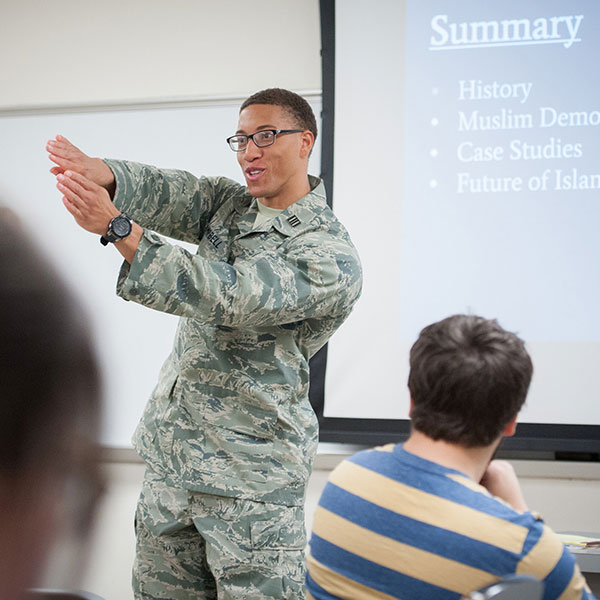 Students in many majors, such as anthropology, connect with each other by sharing their experiences and learning opportunities.
The K-State difference
K-State's anthropology faculty have worked on every major continent. Their dedication to serving undergraduate students has won them several of the most prestigious university, state and national teaching awards as well as brought worldwide recognition to the program.
Anthropology helps dispel racial or cultural superiority myths and has expanded our knowledge of the human experience. At K-State, majors have numerous opportunities to conduct hands-on research and present their results at conferences and in publications. Important employers include federal, state and municipal governments.

Did you know?
More than 90 percent of students find relevant jobs or choose to continue their education within three months of graduation.
What courses will I take in anthropology?
In the program, majors study in the four key subfields of anthropology guided by a stimulating curriculum that helps students understand the relationship between physical and sociocultural aspects of human beings, as well as prehistoric and contemporary cultures.
In addition to developing skills in writing and critical analysis that prepare them for their futures, students can acquire field and lab experience in archaeology and biological anthropology. Classes in ethnographic and linguistic methods also are available. The four subfields are:
Cultural anthropology
Archaeology
Biological anthropology
Linguistic anthropology
Undergraduate Catalog >
Suggested coursework >
How can I continue my education?
What can I do with a degree in anthropology?
A degree in anthropology trains students for life in today's world of distinct cultural traditions linked through international trade, migration and communication. Careers are available in areas including:
View more options in anthropology
The Career Center offers an extensive career library, free assessments for exploring major/careers, job search training, career advising, employer connections, and a staff dedicated to assisting students in the career development process
Tuition and Scholarships
Learn more about the $42 million in scholarships Kansas State University awards to students each year!
Additional K-State opportunities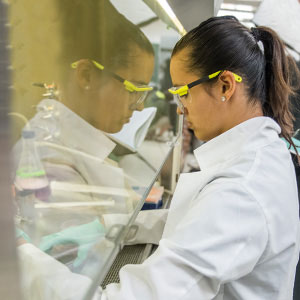 At a public research university like K-State, you'll have direct access to research opportunities from the start. K-State undergraduates have studied sustainable energy, cancer cells, musical lyrics and many other topics alongside nationally renowned faculty at K-State's 90-plus research centers.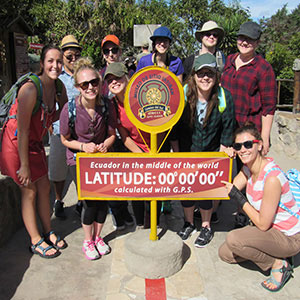 Studying in another country not only allows you to experience the wonders of another culture, but it also broadens your horizons and makes you a stronger citizen in our global society. There are more than 85 countries currently participating in K-State's education abroad programs!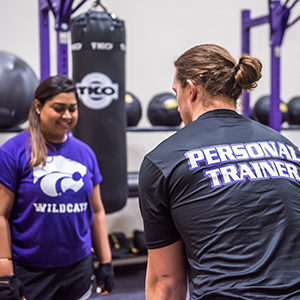 Whether you are interested in a career in human or animal health, K-State is a great place to start the journey toward becoming a healthcare professional. You will have a dedicated health professions advisor who will help you navigate the professional school application process for your chosen healthcare field.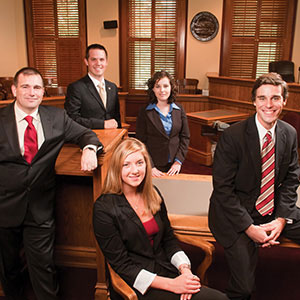 Did you know that K-State pre-law students are accepted into law school at a rate substantially exceeding the national average? In preparing for law school, you will work with a dedicated pre-law advisor and select the major of your choice in any department in any college within the university.