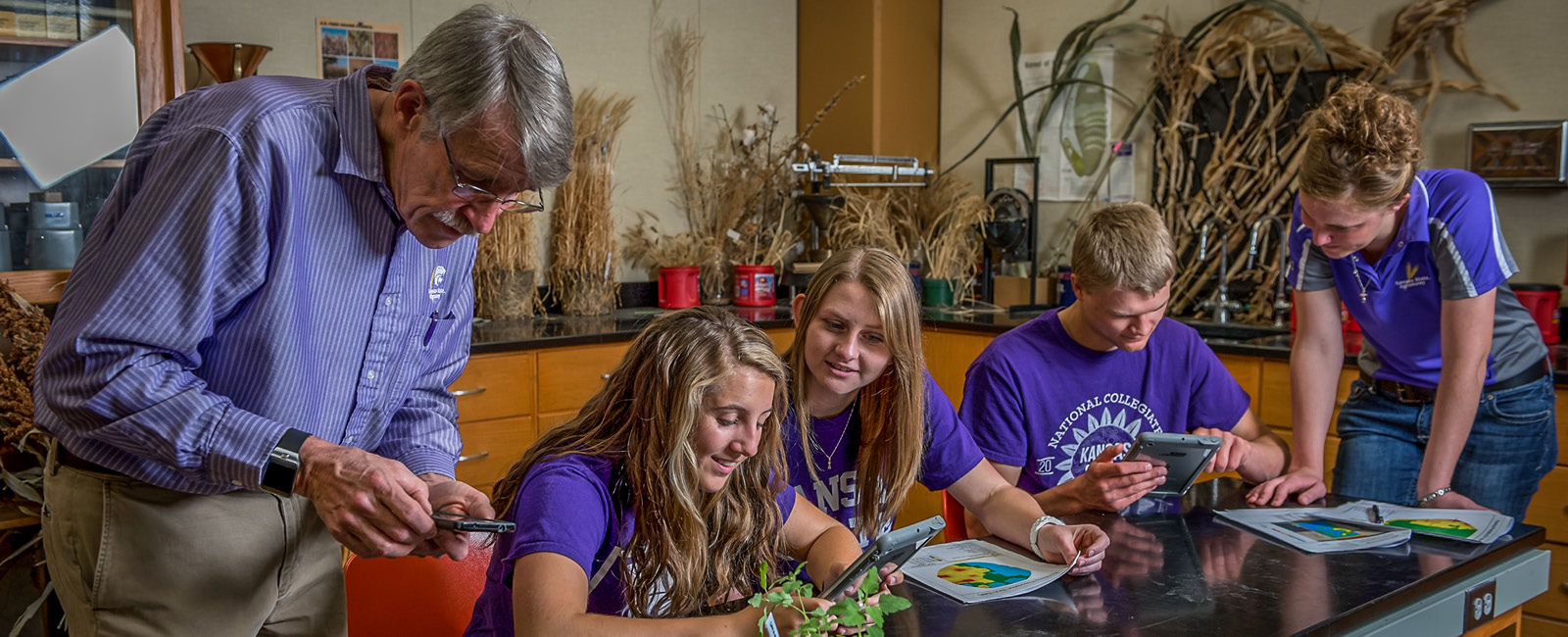 Bachelor's Degree in Agronomy
Gain an understanding of food production, environmental factors and conservation through the study of plants, soil and crop management.

Review admission requirements, submit your application and take the next step toward your degree.

Let us know what you're interested in and instantly access a downloadable digest of all things K-State.

From on-campus events to personalized one-on-one visits, we're ready to roll out the purple carpet for you.
Bachelor's Degree in Agronomy
B.S. in agronomy, specialties in consulting and production, business and industry, precision agriculture, plant science and biotechnology, range management, and soil and environmental science; minor
Agronomy is the study of plants and soil and their interaction with the environment. Using science as their basis, agronomists focus on sustaining the world's food production, protecting the quality of the environment and conserving natural resources.
Agronomy is vital to food production and encompasses areas including soil, water, environmental, crop, range and weed sciences.
The K-State difference
One of the department's greatest strengths is its faculty — advisors are known for getting to know their students, and the average 15 to 1 student-faculty ratio ensures a strong emphasis on individual attention.

Students may join the Wheat State Agronomy Club, providing excellent opportunities to participate in regional and national events. Additionally, the department supports various intercollegiate judging teams in crops, soils and weed science, as well as a forage bowl team.

Did you know?
The agronomy program's crops judging team has won or shared the collegiate crops contest championship for 20 of the past 23 years. The soil judging team has won national two national championships.
Career Center
The Career Center offers an extensive career library, free assessments for exploring major/careers, job search training, career advising, employer connections, and a staff dedicated to assisting students in the career development process.