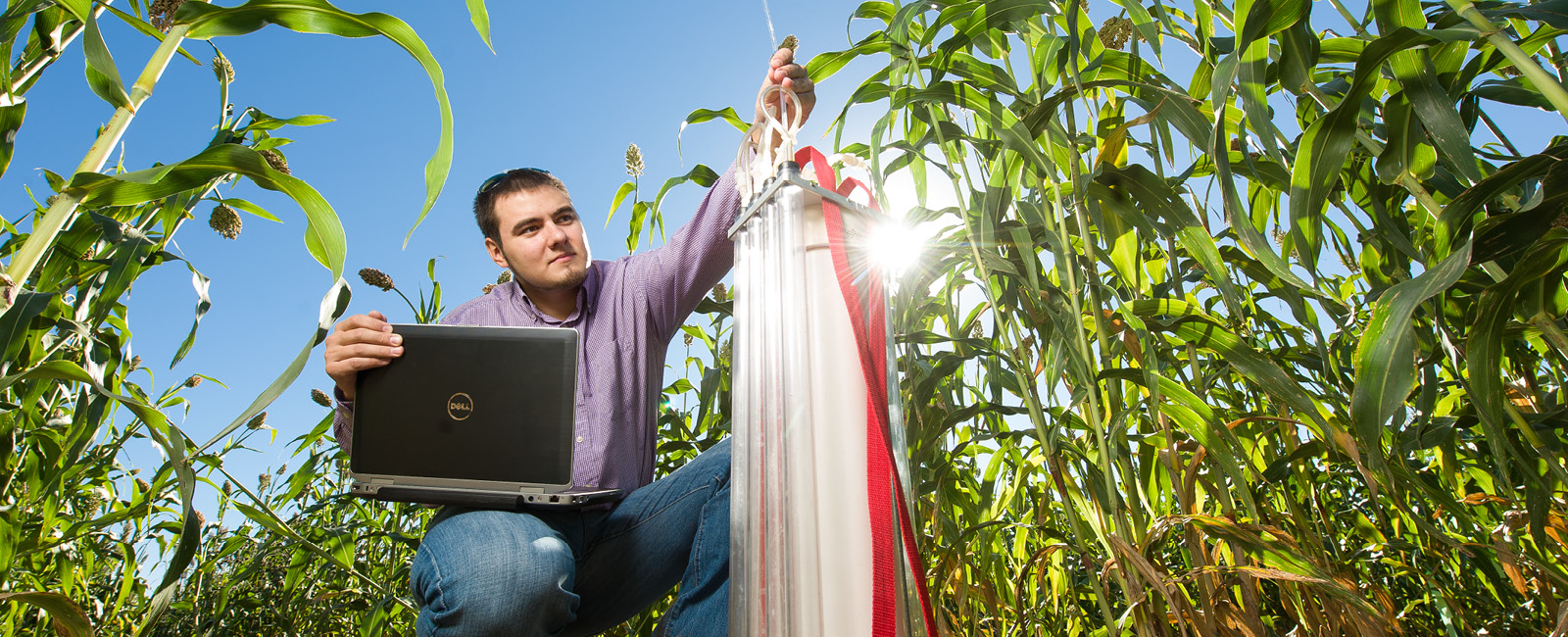 Bachelor's Degree in Agricultural Technology Management
Prepare for a career in technical management, biotechnology and agricultural industries through the study of agricultural and biological sciences, engineering systems and business.

Review admission requirements, submit your application and take the next step toward your degree.

Let us know what you're interested in and instantly access a downloadable digest of all things K-State.

From on-campus events to personalized one-on-one visits, we're ready to roll out the purple carpet for you.
Bachelor's Degree in Agricultural Technology Management
B.S. in agricultural technology management; minor
Agricultural technology management professionals focus on integrating their knowledge of technology and natural resources with communications skills and business management. Graduates of this program find careers blending management training with people skills and technical expertise, and fill key positions in food and agricultural industries.
The program emphasizes the application and integration of agricultural and biological sciences, agricultural engineered systems and business.
The K-State difference
All students in K-State's agricultural technology managment program are encouraged to complete a relevant summer internship or co-op experience. Many are available each summer with a diverse group of companies and state and federal agencies. Our faculty have broad experiences in teaching, research and extension, and many have acquired significant experience in business and industry. Additionally, students may join the Agricultural Technology Management Club, which offers networking opportunities and industry field trips. Students are also encouraged to participate in in the annual ASABE International ¼-Scale Tractor Competition.

Did you know?
K-State is the only four-year institution in the state of Kansas that offers a bachelor's degree in agricultural technology management.
Career Center
The Career Center offers an extensive career library, free assessments for exploring major/careers, job search training, career advising, employer connections, and a staff dedicated to assisting students in the career development process.