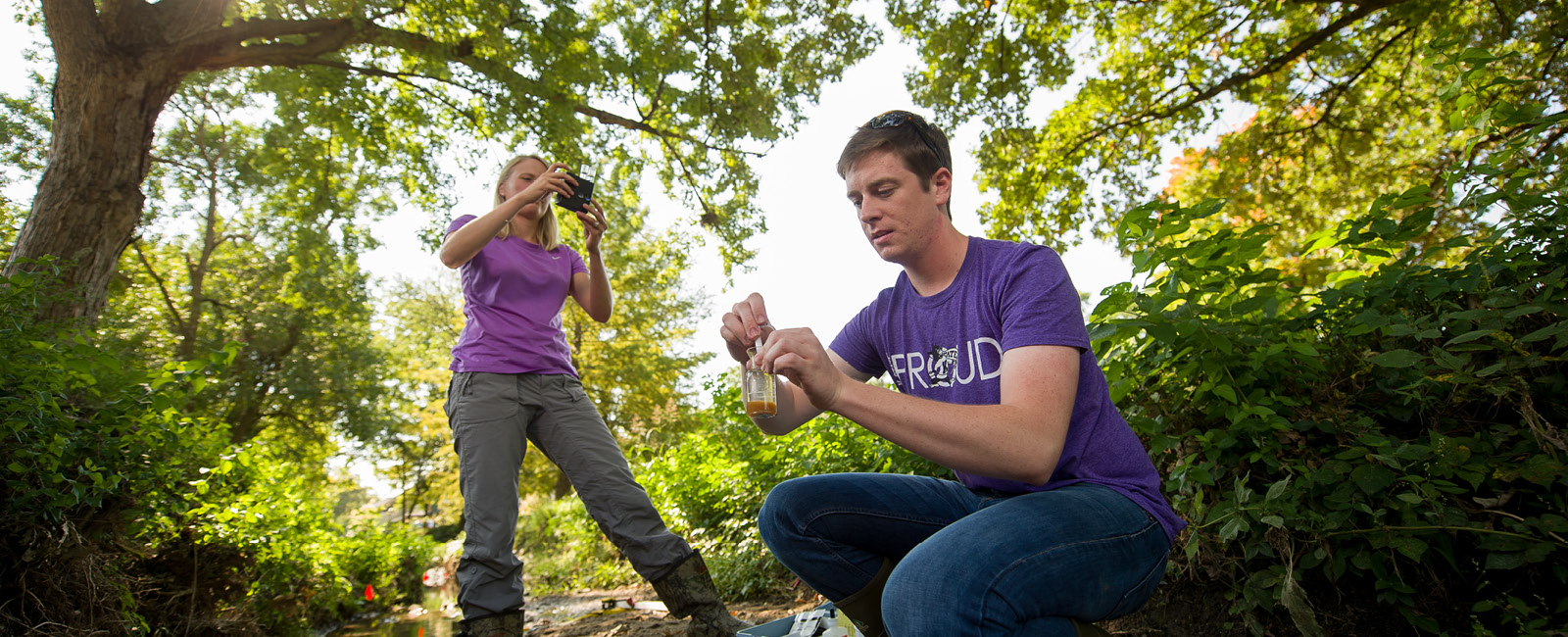 Bachelor's Degree in Agricultural Economics
Gain an understanding of the factors impacting today's global economy as you study relevant issues and opportunities in modern agriculture.

Review admission requirements, submit your application and take the next step toward your degree.

Let us know what you're interested in and instantly access a downloadable digest of all things K-State.

From on-campus events to personalized one-on-one visits, we're ready to roll out the purple carpet for you.
Bachelor's Degree in Agricultural Economics
B.S. in agricultural economics; specialties in farm management, natural resources and environmental sciences, quantitative, pre-law or pre-vet; minor
Agriculture is one of the most wide-reaching industries that touches our lives every day. Agricultural economics professionals are a driving force in this industry, and our program prepares you to take your place in this world.
Examine the economic principals guiding the behavior of individuals, businesses, and government and define today's global economy. Students will learn to gather and analyze data to assist in making informed decisions to measure risk, demand, costs and benefits. Relevant issues and opportunities in modern agriculture are a focus with specialties in quantitative, farm management, pre-law, pre-vet and natural resources.
The K-State difference
The Department of Agricultural Economics provides first class education, undergraduate research and resources to meet the demand of dynamic global markets. The agricultural economics program is designed to be flexible while giving you the best possible understanding of emerging issues facing professionals in food, business and agriculture.
Additionally, as an ag econ student you are encouraged to enhance your K-State experience through various student clubs and organizations including the AgEcon/Agbus Club, the National Agri-Marketing Association and The Risk Management Student Fellows.

Did you know?
In the last 30 years, 15 agricultural economics students have served as student body president, and two have served as vice president.
Career Center
The Career Center offers an extensive career library, free assessments for exploring major/careers, job search training, career advising, employer connections, and a staff dedicated to assisting students in the career development process.