History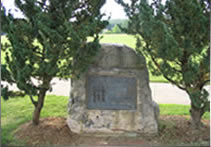 It was May 21, 1861, and the nation was in a state of tension. In response to the election of Abraham Lincoln to the Presidency in 1860, the South Carolina convention had declared that "the Union now subsisting between South Carolina and other states under the name of the 'United States of America' is hereby dissolved," and ten other Southern states had just followed suit. The Civil War broke out, a war that pitted families against other relatives, the north against the south, and political ideologies against each other. President Lincoln, who had fought to bring the country together, was assassinated by John Wilkes Booth. More than 600,000 young men, many college age, had been killed in the war. As a result of the war, the South was suffering through economic devastation as it entered 1866. Hazing was rampant at Virginia Military Institute. First year students were treated as subservants. In the fall of 1866, three young men entered V.M.I. and would change the face of the school and emerge as leaders...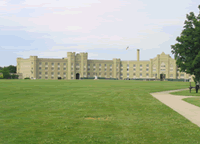 The spiritual birth of Sigma Nu occurred when James Frank Hopkins first openly rebelled against the hazing at V.M.I. Hopkins is the principal Founder who conceived the idea of a brotherhood of honor, and he served as the Lt. Commander of the original Alpha Chapter. Two of Hopkins' closest friends joined him in their common discontent with the hazing situation. Greenfield Quarles was looked upon by other cadets at V.M.I. as a resourceful advisor and eventually rose to the rank of 1st Lieutenant. James McIlvaine Riley was a good public speaker, a gifted athlete, and a favorite among all cadets, and he served as the Eminent Commander of Alpha Chapter.
Sigma Nu's beginning started on a blue-moonlit night in October 1868 when the three founders met at the limestone outcropping on the edge of the V.M.I. parade grounds, presumably following Bible study at Superintendent General Francis H. Smith's home. On this night, they gave their solemn pledge to form a new society called the Legion of Honor.
The V.M.I. Honor Code was important to the founders and was a source of inspiration. The purpose of the honor code was to maintain high standards and to instill in all cadets the desire to conduct themselves according to the code of an honorable cadet, who neither lies, cheats, steals, nor tolerates those who do.
On January 1, 1869, the founders publicly announced their new society under the name of the Greek letter fraternity Sigma Nu.