Message from the Chapter Adviser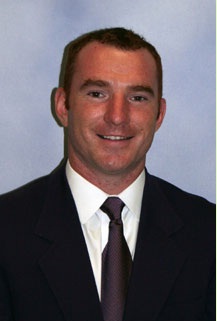 Brothers,
I am happy to report that we have been making progress as a chapter in the areas of scholarship and campus involvement. At the end of last spring, the Beta Kappa Chapter of Sigma Nu finished above the All Fraternity GPA and were ranked in the top ten out of the twenty-five houses on campus. After visiting with the active chapter and listening to their commitment to place a vested interest into the academic achievement of all the members, they set their goal to be above the All Greek GPA by the end of the 2011-2012 academic school year. This would give them a shot at being in the top five fraternities at K-State in grades. Our candidate program continues to be strong as our freshmen ranked fourth in grades at the end of the 2011 school year.
This fall I was happy to see that the men signed new candidates. The men understand that recruitment is an absolute must to sustain the level of excellence on campus and continue to be a top tier fraternity at K-State. We were also happy to celebrate our spring initiation on Saturday, September 3rd. Five new members were initiated and these members have already had a positive voice during chapter meetings and house programs.
The future looks extremely bright for the men as they are being intentional about seeking leadership positions across campus. We have had members on the Student Alumni Board, IFC, Mortar Board Senior Honorary, and involvement in campus clubs and organizations. Our house mother, Monica Strathman has been a critical component to the success and development of our members. Monica is the Business Manager for the School of Leadership Studies and she has been extremely supportive of the men. We are very fortunate to have such a dynamic house mother who truly cares and invests herself into the day-to-day activities at the Fraternity. I would encourage all alumni to swing by the house and visit with Monica during your next visit to the house.
The next critical component for our advancement as a living learning community is alumni support. Alumni support can happen on multiple levels, but the two levels that would have an immediate impact are time and money. The house is in desperate need of an alumni advisory board. While we have the opportunity to define how the alumni board interacts with the active chapter, it would be beneficial to find alumni who can mentor our active members. Our members struggle with officer transitions and keeping accurate records from year to year. As an alum, if you enjoyed your leadership position in the fraternity and you are interested in being a point of contact, support network, and guide for our current leaders, we could use your help. If you have an interest in serving as a mentor and helping our members navigate their leadership positions from year-to-year please contact me so we can find a match.
This summer, Brad Williams and Monica Strathman met with Mindy Wielxelman at the K-State foundation to create and establish a Sigma Nu Excellence Fund. This will allow you to give directly to the KSU foundation to support the Beta Kappa Chapter of Sigma Nu. Gifts will be tracked by the KSU foundation and all gifts are tax deductible.
If you would like to explore how you could be involved with a group of high ability – high achieving men please contact me at mikefinn@ksu.edu
Fraternally,

Mike Finnegan, M.S.
Sigma Nu Chapter Advisor, BK 1342
Mike is currently an instructor with the School of Leadership Studies at Kansas State University. He is pursuing a Doctor of Philosophy in Higher Education Administration through the College of Education. Mike has been working with college aged students for the last ten years. He has worked at two Universities and continually strives to create educationally purposeful learning environments and opportunities for undergraduate students.